Solopreneurs, driven by self-reliance and independence, often find themselves on a solitary journey in the world of entrepreneurship. However, even the most self-sufficient entrepreneurs can benefit immensely from a business coach's perspective and guidance. Imagine having a trusted advisor by your side, helping you navigate the intricacies of entrepreneurship, refine your strategies, and unlock your full potential. 
In this blog post, I'll  dive into why business coaching is not just beneficial but essential for solopreneurs. I'll discuss their unique challenges, the pivotal role of a coach, and the tangible benefits of this partnership, setting the stage for an exciting journey into the world of solopreneurial success.
Unique Challenges Faced by Solopreneurs
Limited Resources:
Solopreneurs often face resource constraints, such as limited capital and manpower. Without a team to delegate tasks to, they must wear multiple hats and handle everything from marketing and sales to finances and administration.
Work-Life Balance:
Striking a healthy work-life balance can be challenging for solopreneurs. With no one to share the workload, they may find it difficult to disconnect from their businesses and maintain personal time.
Decision-Making Burden:
The responsibility of making all critical decisions rests squarely on the shoulders of solopreneurs. This can lead to decision fatigue and the need to constantly stay informed about various aspects of the business.
Isolation:
Solopreneurs may experience feelings of isolation and loneliness as they lack the daily interaction with colleagues or partners that other entrepreneurs enjoy. This isolation can impact their motivation and creativity.
Limited Expertise:
While solopreneurs are often highly skilled in their core area of business, they may lack expertise in other essential areas like finance, marketing, or legal matters. This can lead to challenges in managing these aspects effectively.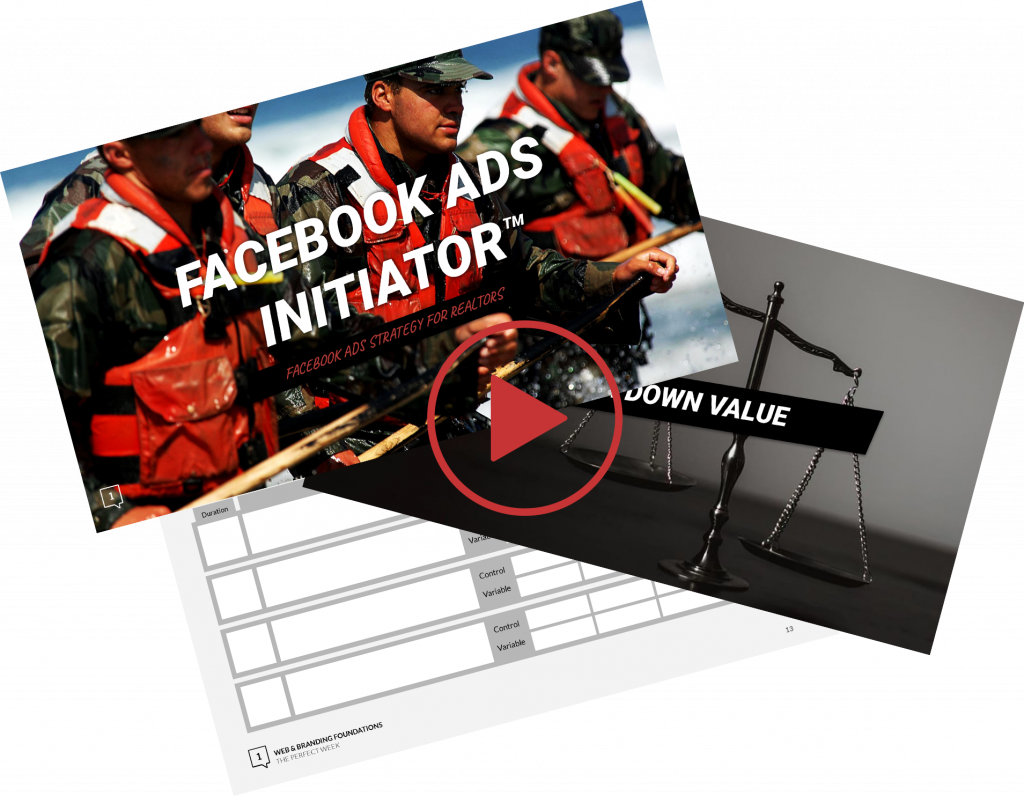 YOU'RE RUNNING OUT OF WAYS TO GENERATE LEADS BUT WE HAVE A SIMPLE SOLUTION
In this free workbook, you'll discover:
Whenever you are ready, click the RED button below that says "Grab my workbook now"
The Role of a Business Coach for Solopreneurs
While solopreneurs excel in self-reliance and independence, there comes a juncture in their entrepreneurial journey when the need for external guidance and support becomes evident. This is where the role of a business coach steps into the spotlight, offering a transformative partnership that can elevate their ventures to new heights.
1. Complementing Self-Reliance with Expertise:
Business coaches are incredibly knowledgeable and experienced. They provide insights into the areas, such as marketing tactics, financial management, or leadership abilities, where solopreneurs could lack specific knowledge.
By giving them a dependable advisor who can guide them through complicated business challenges and suggest solutions that might not be immediately evident to those going it alone, this expertise strengthens the independence of solopreneurs.
2. A Fresh Perspective:
The independent nature of solopreneurs can sometimes lead to tunnel vision. Business coaches provide a fresh perspective by asking probing questions, challenging assumptions, and encouraging creative problem-solving.
They act as objective observers, helping solopreneurs step back from their businesses to see the bigger picture, identify blind spots, and explore innovative approaches to their goals.
3. Accountability and Goal Setting:
Business coaches help solopreneurs set clear and achievable goals, breaking them down into manageable milestones.
They serve as accountability partners, ensuring that solopreneurs stay on track and remain focused on their objectives. This accountability is especially crucial for those who might otherwise struggle with the absence of a team.
4. Overcoming Challenges:
Solopreneurs often face unique challenges, such as decision fatigue, isolation, and work-life balance issues. A business coach can offer strategies and coping mechanisms to overcome these hurdles.
By providing emotional support and guidance, coaches can help solopreneurs navigate the sometimes turbulent waters of entrepreneurship with greater resilience and confidence.
Benefits of Having a Business Coach for Solopreneurs
A solopreneur's journey may turn on the choice to seek the advice of a business coach. It's a calculated investment in their career and personal development, and it has wide-ranging advantages. Here, we explore the invaluable advantages that solopreneurs can gain from working closely with a business coach.
1. Personalized Guidance:
Business coaches provide personalized guidance tailored to the unique needs and goals of each solopreneur. They recognize that no two businesses or entrepreneurs are alike and adapt their approach accordingly.
This customized support helps solopreneurs make decisions that align with their vision, resulting in more efficient strategies and better outcomes.
2. Accelerated Learning:
With a coach as a mentor and guide, solopreneurs can accelerate their learning curve. Coaches offer insights, share knowledge, and recommend resources that can save solopreneurs valuable time and resources.
This knowledge transfer empowers solopreneurs to make informed choices and avoid common pitfalls in their entrepreneurial journey.
3. Enhanced Accountability:
Accountability is a cornerstone of business coaching. Coaches hold solopreneurs accountable for their commitments and goals, fostering discipline and focus.
This heightened accountability ensures that solopreneurs stay on track, make consistent progress, and are more likely to achieve their desired outcomes.
4. Confidence Boost:
Solopreneurs often face moments of self-doubt and uncertainty. A business coach offers validation and reinforcement, which can assist increase confidence and self-belief.
Solopreneurs are more likely to take calculated chances, push themselves beyond their comfort zones, and work toward lofty goals under the direction of a coach.
5. Objective Decision-Making:
Coaches offer an objective perspective, helping solopreneurs make decisions based on facts and data rather than emotions or biases.
This objectivity reduces the likelihood of impulsive choices and ensures that solopreneurs make decisions that are in the best interest of their businesses.
6. Networking Opportunities:
Business coaches often have extensive networks in the business world. They can connect solopreneurs with valuable contacts, potential collaborators, and other professionals who can support their growth.
This expanded network opens doors to new opportunities and resources that solopreneurs may not have accessed otherwise.
LEARN HOW WE'VE GENERATED OVER
100,000 LEADS

FOR OUR REAL ESTATE CLIENTS LAST YEAR
Marketing Strategy – create inbound strategies to better position you for the long game.

Systems Implementation – we design and implement systems for you to buy back your time.
Brand Building – position you as the thought leader and authority in your community.
Qualities to Look for in a Business Coach
Selecting the right business coach is a critical decision for solopreneurs. To ensure a productive and beneficial coaching partnership, it's essential to consider certain qualities and attributes when evaluating potential coaches.
Here are key qualities to look for:
1. Experience and Expertise:
Look for a coach with a successful track record in your industry. They should have extensive expertise and relevant experience that support your objectives.
2. Communication Skills:
Effective communication is crucial. A good coach should be an active listener who can ask insightful questions, offer constructive feedback, and explain complex concepts clearly.
3. Trustworthiness:
Trust is the foundation of a successful coaching relationship. Ensure your coach maintains confidentiality, acts ethically, and has a reputation for honesty and integrity.
4. Adaptability:
Business environments can change rapidly. A coach should be adaptable and capable of tailoring their approach to suit your evolving needs and circumstances.
5. Compatibility:
Chemistry between coach and solopreneur is vital. Choose someone with whom you feel comfortable and can build a rapport. A harmonious working relationship fosters trust and open communication.
6. Proven Success with Solopreneurs:
A coach experienced in working with solopreneurs understands the unique challenges they face. Look for evidence of successful coaching with individuals in similar entrepreneurial roles.
7. Availability and Commitment:
Ensure the coach can accommodate your schedule and is committed to your growth. Discuss the frequency and format of coaching sessions to align with your needs.
8. Goal-Oriented Approach:
A great coach will focus on helping you achieve specific goals and outcomes. They should be skilled at setting clear objectives and developing actionable plans to attain them.
9. Feedback and References:
Request references or case studies from past clients to gauge the coach's effectiveness. Feedback from others can provide valuable insights into their coaching style and results.
10. Continual Learning:
The best coaches are committed to their own professional development. Inquire about their ongoing education and efforts to stay current in their field.
How to Get Started with a Business Coach
Finding the perfect business coach for your solopreneurial journey is an important step toward achieving your goals. Here are practical steps to help you initiate the process:
1. Define Your Goals:
Before seeking a coach, clarify your objectives and what you hope to achieve through coaching. Having a clear understanding of your goals will guide your search.
2. Research Potential Coaches:
Utilize online resources, professional networks, and referrals to identify potential coaches. Look for coaches with expertise in your industry or specific areas where you seek improvement.
3. Schedule Consultations:
Reach out to potential coaches and arrange introductory consultations. These meetings allow you to discuss your goals, ask questions, and assess the coach's compatibility and approach.
4. Ask the Right Questions:
During consultations, inquire about the coach's experience, coaching style, and track record. Discuss their methodologies, typical engagement duration, and how they handle challenges.
5. Review References and Case Studies:
Request references from past clients or review case studies that highlight the coach's success stories. This can provide insights into their ability to deliver results.
6. Assess Chemistry:
Trust your instincts when evaluating compatibility. A strong coach-client rapport is essential for a productive coaching relationship.
7. Clarify Logistics:
Discuss practical details such as coaching fees, session frequency, and preferred communication channels. Ensure that the coach's availability aligns with your needs.
8. Set Expectations:
Clearly communicate your expectations and goals for coaching. Define what success looks like for you and how progress will be measured.
9. Commit to the Process:
Once you've chosen a coach, commit fully to the coaching process. Dedicate time and effort to work collaboratively toward your goals.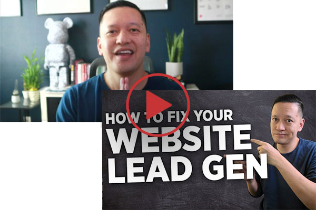 YOUR WEBSITE ISN'T GENERATING ANY LEADS BUT WE HAVE A SOLUTION​
In this free 20 minute video training you'll discover:
Whenever you are ready, click the RED button below that says "Grab my training now"
The Impact of Business Coaching on Solopreneur Success
Now that we've explored the qualities to seek in a business coach and how to initiate the coaching process, it's essential to understand the tangible impact that a business coach can have on solopreneurs and their ventures. Let's delve into the transformative effects of coaching in the realm of solopreneurship:
1. Accelerated Growth:
With the guidance of a business coach, solopreneurs can rapidly accelerate their business growth. Coaches provide strategies, insights, and accountability that enable solopreneurs to make informed decisions and capitalize on opportunities.
2. Refined Strategies:
Business coaches help solopreneurs refine their business strategies. They offer fresh perspectives and challenge assumptions, leading to more effective approaches in areas such as marketing, sales, and operations.
3. Improved Decision-Making:
Solopreneurs often face decision fatigue due to their multifaceted roles. Coaches alleviate this burden by assisting in prioritizing decisions, ensuring that choices align with long-term goals.
4. Enhanced Skills:
Through coaching, solopreneurs can enhance their leadership, communication, and problem-solving skills. Coaches provide tools and techniques to navigate challenges effectively.
5. Accountability and Focus:
Business coaches act as accountability partners, helping solopreneurs stay on track and focused on their objectives. This accountability boosts productivity and ensures progress.
6. Work-Life Balance:
Coaches aid in finding the elusive work-life balance that solopreneurs often struggle to maintain. They offer time-management strategies to prevent burnout.
7. Boosted Confidence:
Coaching sessions build confidence as solopreneurs receive validation for their ideas and strategies. Confidence, in turn, leads to better decision-making and bolder actions.
8. Networking and Connections:
Coaches often have extensive networks that can benefit solopreneurs. They can facilitate introductions to potential clients, collaborators, or mentors, expanding the solopreneur's professional reach.
9. Emotional Support:
Solopreneurship can be isolating and emotionally taxing. Coaches provide a source of emotional support and a safe space to discuss challenges, reducing feelings of solitude.
Common Misconceptions About Business Coaching for Solopreneurs
While the benefits of business coaching for solopreneurs are evident, there are some common misconceptions that can hinder individuals from exploring this transformative partnership. Let's address these misconceptions to provide a clearer understanding of what business coaching entails:
1. It's Only for Struggling Businesses:
Contrary to this belief, business coaching is not exclusively for businesses in dire straits. Solopreneurs at any stage of their journey can benefit from coaching, whether they're looking to scale, overcome challenges, or fine-tune their strategies.
2. It's Cost-Prohibitive:
While coaching involves an investment, it's essential to consider it as an investment in your growth and success. Many coaches offer flexible pricing options, and the return on investment (ROI) often justifies the cost.
3. It's a Sign of Weakness:
It is not a sign of weakness to seek coaching, but rather of devotion to one's own and one's career development. CEOs of large organizations and even the most experienced professionals frequently work with coaches to help them attain their maximum potential.
4. One Size Fits All:
The process of coaching is very individualized. No one solution fits all situations. By customizing their approach to meet the unique needs and objectives of each solopreneur, coaches ensure a personalized experience.
5. It's Time-Consuming:
You can customize coaching sessions to meet your schedule and available time. Together, you can decide on the number of times and length of sessions that are best for you.
6. Results Are Immediate:
While coaching can lead to rapid improvements, it's not a quick fix. Sustainable growth and change take time and commitment. Coaches work with solopreneurs to set realistic expectations and timelines.
7. Coaches Have All the Answers:
Coaches are not meant to have all the answers but to guide solopreneurs in discovering their own solutions. They ask probing questions and provide tools and frameworks for problem-solving.
8. It's Only About Business:
Business coaching often extends beyond business matters. Coaches can aid solopreneurs in developing their leadership, communication, and time management abilities, all of which can have a big impact on their company.
In the world of solopreneurship, the path to success can be both rewarding and challenging. Business coaching emerges as a transformative ally, offering invaluable expertise, guidance, and support. 
By seeking the right coach, setting clear goals, and actively engaging in the coaching process, solopreneurs can unlock their full potential, accelerate growth, and achieve lasting success. Embrace the power of business coaching and propel your solopreneurial journey to new heights.