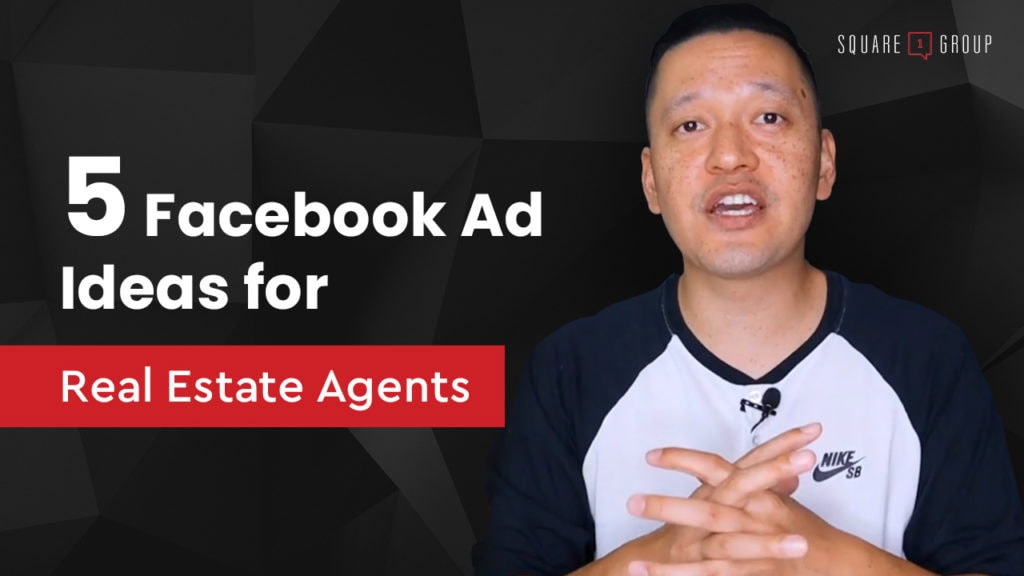 Facebook Ads are important for real estate agents. However, differentiating your ads from competitors is difficult. A little creativity and ingenuity can go a long way. That's why in this YouTube video, I'm focusing on unique Facebook ad ideas that can help generate leads. Here are five ideas:
 
1) Open House Ad
Use open houses to help generate leads—but be sure you have a landing page for open house and property. The landing page creates a space where the lead must enter their contact details for open house information.
 
2) Local Event Targeting
Targeting local events allows you to hone in on a specific neighborhood. The lead will click on that ad because they want to learn about events for that specific community. After they opt-in via your landing page, they'll receive relevant community news.
 
3) Hyper Focus Audience
With this tactic, we're capitalizing on a niche audience with laser focus ads. For example, this might be probates, short sales, or first-time home buyers. Once your lead opts into your landing page, you'll be sending them information-rich emails that help you set yourself apart as the market leader in that particular niche.
 
4) Vision Ad
Create a Facebook ad with compelling photos to help the lead visualize a particular property as their own. The ad copy and landing page should also reflect this.
 
5) Host a Community Event
This ad is also hyper-focused to a specific neighborhood, which can boost its effectiveness. These events can be informational, such as a seminar, however, successful events tend to be ice cream socials, pizza parties, other types of events that bring the community together for networking and socializing. The ad should lead to a landing page where the lead can RSVP to the event.
 
 
If you've been unsuccessful with your Facebook Ads, check out the YouTube video to learn more about each of the aforementioned tips. Keep in mind that there are many factors that affect the success of your ads, including ad structure, demographics, and follow-up.
 
We've had great successes helping real estate agents like you, so don't hesitate to reach out if you'd like to discuss your strategy.