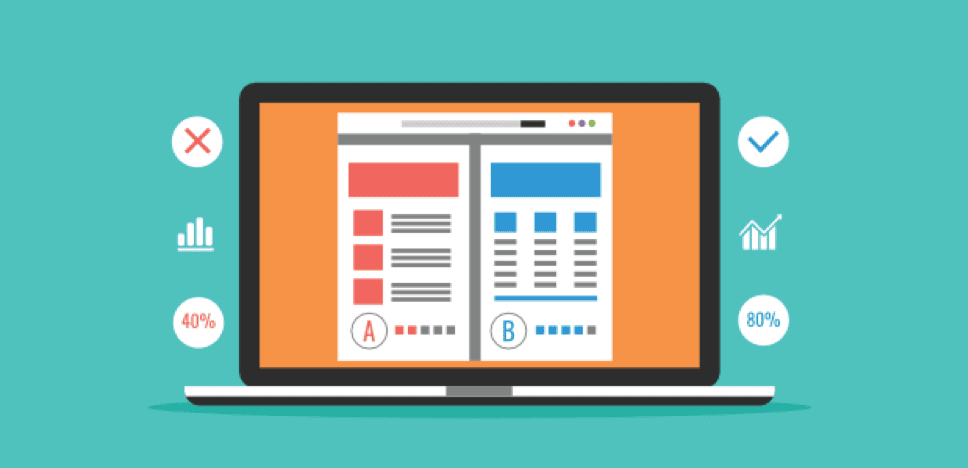 Split testing is the process of experimenting with two variations to see which performs better. For example, when you split test your landing page, you'll be able to see which is more effective and can increase your conversions as a result.
There are plenty of landing page components you can change. This includes:
Page layout
Headers and copywriting
Typography and colors
Product descriptions
Call to actions
Videos and images
Smart businesses—from big corporations to savvy startups—are using split testing to increase sales, improve engagement, and boost conversions. Over time, you can learn more and more about your visitors and what they are most attracted to.
Your initial split test will likely consist of major design changes. But as you gather additional data, you begin to fine-tune your split testing strategy and gain even deeper insight. For instance, you might want to A/B test smaller elements of the page, like where your CTA is or whether a landing page video makes a difference.
Take a look at your current website metrics and webpage. Ask yourself if you're getting the most from your design, and whether certain alterations could potentially change your outcome for the better.
Square 1 Group has designed dozens of custom websites from businesses across a variety of industries—and helped them split test to determine which page is hitting the mark with their market.
If you need help with website design and split testing, simply reply to this email and I'll be happy to take a look and identify areas of improvement.