Welcome to the world of introverted entrepreneurs and how they win in the small business arena. So if you're curious about if being quiet or shy is a strength in your business, we're about to break it down.
In this post, I'm going to dive into the introvert mindset in business. Coming from a first hand introvert, I want to answer the question, "Can introverts shine as business owners? Let's uncover their unique strengths and how it sets them up for success.
But wait – we're not stopping there. We'll tackle networking and communication hurdles that introverts often face. Problem-solving strategies are on deck too – a must for any business journey. And for a boost of motivation, real success stories from introverted entrepreneurs who've conquered who made it.
Whether you're an introverted business owner ready to amplify your strengths or simply intrigued by introvert-powered success, you're in the right place. Get set for a journey of empowerment, insights, and triumphant stories – tailor-made for the introverted entrepreneur in you.
Understanding the Introvert Mindset in Business
When we step into the world of business, it's clear that being an introvert comes with some awesome perks. Introverts are all about diving deep and thinking hard, which brings a fresh perspective to the entrepreneurial game.
Introverts have this knack for really paying attention and thinking things through. We're not big fans of small talk – we'd rather get into meaningful conversations. That's why we're great at studying how the market works, figuring out what customers like, and spotting trends that others might miss.
One standout thing about introverts is how laser-focused we can get. When we're onto something, it's really hard to get distracted. This super focus leads to cool ideas, nailing plans down to the tiniest detail, and being totally committed to doing things really well.
But here's the secret sauce: introverts are like empathy ninjas. We totally get people, sometimes even better than they get themselves. This gives us a superpower when it comes to understanding what customers need, and that's solid gold when it comes to making products and services that hit the mark.
So, bottom line: being an introvert in business is all about having a brain wired for deep thinking, strong focus, keen observation, and some serious empathy skills. These traits are like our secret weapons in the business world. In the next sections, I want to break down how to turn these introverted strengths into major wins for small business owners.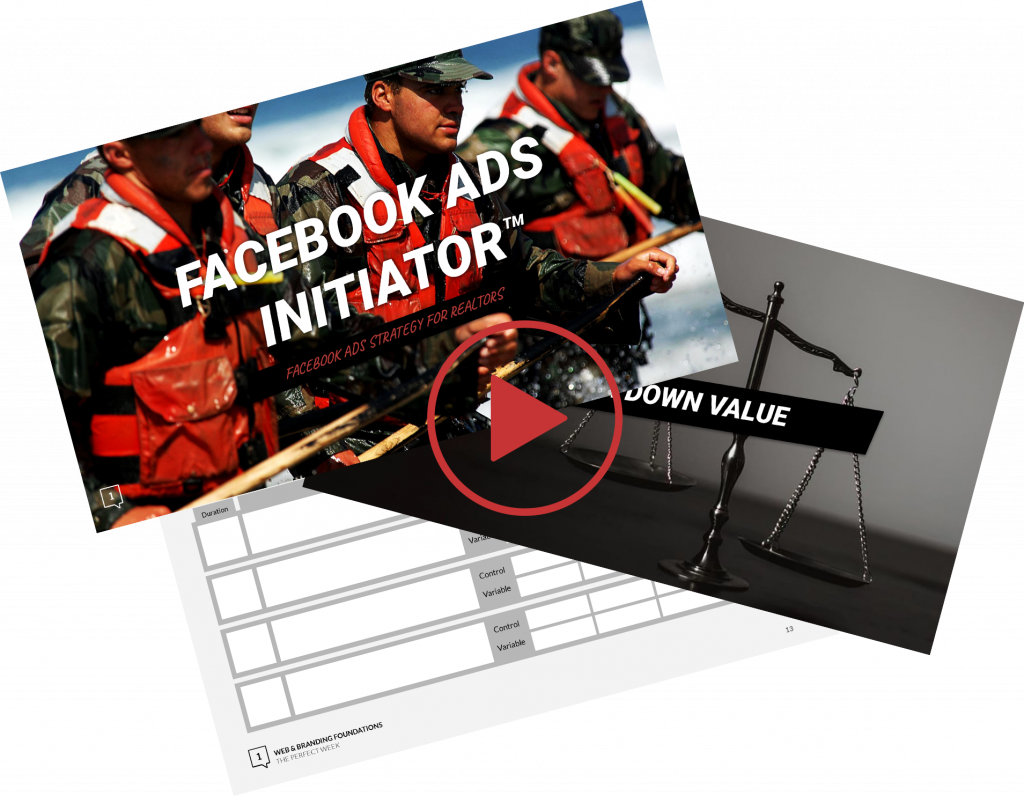 YOU'RE RUNNING OUT OF WAYS TO GENERATE LEADS BUT WE HAVE A SIMPLE SOLUTION
In this free workbook, you'll discover:
Whenever you are ready, click the RED button below that says "Grab my workbook now"
Can introverts be good business owners?
In a world that often celebrates extroverted personalities and bold, charismatic leaders, the question is: Can introverts truly shine as business owners? The answer is not just a yes, but an enthusiastic affirmation. Introverts possess a unique set of qualities that not only equip them for success in the entrepreneurial realm but also offer a distinct advantage.
Qualities That Set Introverts Apart:
When managing a successful business, introverts often brings a treasure trove of strengths to the table:
Strategic Thinkers:
One of the standout traits of introverts is their thoughtful approach to decision-making. They are known for carefully analyzing situations, weighing pros and cons, and considering all angles before making a move. This cautious strategy not only helps in minimizing risks but also prevents hasty, costly mistakes that can plague businesses.
Customer Empathy:
Introverts possess an innate ability to be attentive and observant. This quality lends itself well to understanding customer needs on a deeper level. Introverted business entrepreneurs take the time to fully understand what their clients want and need rather than just skimming the surface. They are able to develop goods and services that have a strong emotional connection with their target market thanks to this level of awareness, which eventually results in a rise in client loyalty.
Genuine Relationship Builders:
While introverts might not be the life of every party, they excel in forming authentic connections. Their preference for meaningful conversations over superficial small talk allows them to build relationships based on trust, mutual respect, and shared values. These connections often lead to valuable partnerships, collaborations, and mentorships that are grounded in authenticity.
Effective Communication:
Introverts' reputation for being great listeners is well-deserved. Their inclination to listen and absorb information before responding ensures that their words carry weight. When introverts do contribute to a conversation, their insights are often well-thought-out, impactful, and valued by others. This communication style, focused on substance over quantity, can be a powerful tool in the business world.
Depth over Superficiality:
Introverts are known for their preference for depth and substance in interactions. They value meaningful conversations and thoughtful discussions over surface-level exchanges. This inclination toward depth extends to their problem-solving approach. Introverts are not afraid to dive deep into research, analysis, and introspection, resulting in innovative solutions and well-crafted business strategies.
Innovators in Solitude:
Introverts have a unique relationship with solitude. While they may not always seek out social interactions, they thrive in moments of introspection and solitary work. This ability to immerse themselves in focused, independent tasks often leads to innovative ideas and creative problem-solving.
How Can an Introvert Be Successful in Business?
Let's look at some sound recommendations for introverted business owners now that we've established that introverts naturally possess a set of talents that make them good candidates for success in the business world:
1. Utilize Your Listening Skills:
Make the most of your propensity for attentive listening. Utilize it to fully comprehend the needs, interests, and pain points of your clients. Your ability to customize your goods and services to precisely fit their needs will increase client happiness and loyalty.
2. Cultivate Meaningful Connections:
Focus on building authentic relationships with clients, partners, and colleagues. While networking events might not be your favorite environment, one-on-one interactions or small group discussions can be your sweet spot. These connections are often more valuable than a large pool of superficial contacts.
3. Play to Your Analytical Strengths:
Your thoughtful decision-making style can be a major asset. Take the time to research and analyze data before making crucial business choices. This approach will help you make well-informed decisions that minimize risks and maximize rewards.
4. Embrace Your Introverted Work Style:
Create a workspace that caters to your introverted tendencies. Design an environment that encourages focus and minimizes distractions. Utilize your ability to work independently and dive deep into tasks, resulting in high-quality work and innovative solutions.
5. Outsource Extroverted Tasks:
Recognize that you can't do it all alone, nor should you. Consider delegating tasks that drain your energy, especially those that require extensive social interaction. This could include hiring someone for sales, marketing, or other roles that involve frequent external interactions.
6. Prepare for Networking Events:
While networking events might not be your comfort zone, they are a valuable opportunity to expand your connections. Prepare in advance by setting specific goals and topics to discuss. Arriving with a clear plan can boost your confidence and make the experience more manageable.
7. Seek Meaningful Learning Opportunities:
Invest in professional development that aligns with your strengths and interests. Attending workshops, online courses, or conferences that allow for deep dives into subjects can be more beneficial than attending large, overwhelming events.
8. Prioritize Self-Care:
Introverts often recharge through solitary activities. Make sure to carve out time for yourself to rest and rejuvenate. Balancing work with self-care ensures that you bring your best self to your business endeavors.
9. Highlight Your Thought Leadership:
Utilize your preference for depth and substance in communication to establish yourself as a thought leader in your industry. Write insightful blog posts, create in-depth videos, or contribute to industry publications to showcase your expertise.
10. Collaborate Strategically:
Team up with individuals who complement your strengths. Pick out partners or team members that specialize in areas where you may want assistance, such as networking, sales, or other extroverted jobs.
Recall that no two people will experience commercial success in the same way. The secret is to play to your strengths, be flexible, and develop personal coping mechanisms. Being an introvert doesn't preclude success; rather, it means you have a special perspective that might make you stand out in the competitive world of entrepreneurship. We'll go into more detail about particular facets of business where introverts can excel in the sections that follow.
LEARN HOW WE'VE GENERATED OVER
100,000 LEADS

FOR OUR REAL ESTATE CLIENTS LAST YEAR
Marketing Strategy – create inbound strategies to better position you for the long game.

Systems Implementation – we design and implement systems for you to buy back your time.
Brand Building – position you as the thought leader and authority in your community.
Why Introverts' Approach to Success Differs
Introverts and extroverts – two distinct personality types that approach life and success in contrasting ways. As we explore the realm of business success, it's fascinating to uncover why the approach of introverts stands apart and how it contributes to their achievements.
1. Reflection before Action:
Introverts thrive on introspection. Before making decisions, they often retreat to analyze and ponder. This thoughtfulness allows them to foresee potential obstacles and devise well-considered plans. Extroverts, on the other hand, might be more inclined to jump into action without the same level of premeditation.
2. Depth over Breadth:
Introverts prioritize deep understanding over skimming the surface. Whether it's knowledge about their industry, their customers, or their competitors, introverts dig deep to uncover insights that might be overlooked by others. Extroverts, while certainly capable of depth, might be more drawn to exploring a broader range of subjects.
3. Meaningful Connections:
Introverts gravitate toward meaningful interactions. They build fewer but stronger connections, valuing quality over quantity. Extroverts might have a larger social circle, but introverts' close relationships often yield trust, loyalty, and enduring support.
4. Strength in Solitude:
Introverts recharge through solitude, finding inspiration and creativity in quiet moments. This ability to introspect and reflect can lead to innovative solutions and fresh perspectives. 
Extroverts, while also benefiting from alone time, might be more reliant on external stimuli for inspiration.
5. Thoughtful Communication:
Introverts value substance in communication. They choose their words carefully and contribute meaningfully to conversations. Extroverts, while skilled communicators, might be more comfortable with spontaneous and frequent exchanges.
6. A Different Kind of Networking:
Introverts excel in building deep connections through one-on-one interactions. Their approach to networking involves meaningful conversations that foster trust. Extroverts may thrive in larger social settings, where quick interactions and charisma are key.
7. Processing Before Responding:
Introverts often take a moment to process information before responding. This careful consideration leads to insightful contributions. Extroverts might think on their feet, responding quickly and confidently in real-time discussions.
8. Focused Learning and Mastery:
Introverts often immerse themselves in subjects they are passionate about, seeking mastery. Their deep dives result in a high level of expertise. Extroverts might engage in broader learning experiences and enjoy the process of exploring various topics.
9. Composure Under Pressure:
Introverts' calm and composed demeanor shines under pressure. Their ability to stay collected during challenging situations can inspire confidence in others. Extroverts might display more outward expressions of emotion in high-stress scenarios.
10. Process-Oriented Success:
For introverts, success is often a process. They focus on steady progress and incremental achievements. Extroverts might be drawn to celebrating milestones more extravagantly.
To put it simply, introverts' approach to success is characterized by profundity, deliberation, and the capacity for introspection. The particular flavor that introverts bring to the table can result in creative problem-solving, meaningful connections, and a steady march toward goals, even while extroverts have their own impressive strengths.
There isn't a success recipe that works for everyone, so keep that in mind. Achieving success depends on accepting your natural style, whether extroverted or introverted, and adjusting your techniques to play to your strengths.
Building a Business: Harnessing Introvert Strengths
Creating and growing a business is no small feat, but introverts bring a unique set of strengths that can fuel their entrepreneurial journey. Let's dive into how introverts can strategically capitalize on their inherent qualities to build a thriving business.
1. Thoughtful Planning: Introverts shine when it comes to planning. Their thoughtful and strategic approach allows them to chart a clear path for their business. They analyze the market, consider potential challenges, and design well-informed strategies that set them up for success.
2. Authentic Branding: Introverts' preference for meaningful connections translates into authentic branding. They can infuse their brand with their values and story, resonating deeply with customers. This genuine approach fosters trust and loyalty, giving their business a solid foundation.
3. Niche Expertise: Introverts excel in diving deep into subjects they're passionate about. This mastery can position them as experts in niche markets, where specialized knowledge is highly valued. By catering to a specific audience, they can carve out a unique space in the market.
4. Quality Customer Relationships: Introverts' relationship-building skills thrive in the realm of customer interactions. They prioritize forming strong connections and genuinely understanding customer needs. This leads to personalized experiences that keep customers coming back.
5. Effective Time Management: Introverts' inclination toward focused work allows them to manage their time effectively. They can allocate dedicated periods for tasks, maintain concentration, and avoid multitasking pitfalls that can hinder productivity.
6. Strategic Networking: While introverts might not thrive in large networking events, they excel in forming strategic connections. One-on-one interactions allow them to build meaningful relationships that lead to collaborations, partnerships, and referrals.
7. Empowering Leadership: Introverted leaders often lead by example. Their calm and composed demeanor in the face of challenges sets a positive tone for the team. This leadership style encourages a supportive and focused work environment.
8. Innovation through Solitude: Introverts' penchant for introspection and solitary work can lead to innovative ideas. Time spent alone allows them to explore new concepts, refine strategies, and create original solutions to business challenges.
9. Data-Driven Decisions: Introverts' analytical nature drives them to gather and analyze data meticulously. This data-driven approach enables them to make informed decisions that minimize risks and maximize rewards.
10. Mindful Growth: Introverts are deliberate in their business growth. They focus on steady progress and sustainable expansion, ensuring that each step is carefully considered and aligned with their long-term vision.
Harnessing these strengths, introverts can lay the groundwork for a successful business venture. The key is to embrace these qualities, align them with their business goals, and tailor their approach to maximize their potential.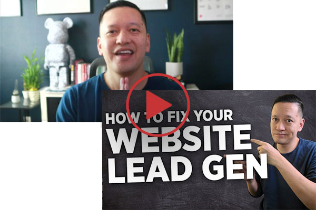 YOUR WEBSITE ISN'T GENERATING ANY LEADS BUT WE HAVE A SOLUTION​
In this free 20 minute video training you'll discover:
Whenever you are ready, click the RED button below that says "Grab my training now"
Navigating Networking and Communication as an Introvert Entrepreneur
Networking and communication are crucial elements of business success, but for introvert entrepreneurs, these areas can sometimes feel like uncharted territory. Fear not! We're here to guide you through effective ways to navigate social interactions and communication, while staying true to your introverted self.
1. Set Clear Objectives: Before attending any networking event, define your goals. Are you looking to make a specific number of meaningful connections or learn about industry trends? Having clear objectives will give you purpose and direction.
2. Preparation is Key: Arm yourself with conversation starters and topics related to the event. Having a few go-to questions or talking points can ease the pressure of starting conversations and keep them flowing smoothly.
3. Quality over Quantity: Shift your focus from collecting business cards to forging quality connections. Engage in deeper conversations with a few individuals, rather than spreading yourself thin by talking to everyone.
4. Embrace Active Listening: Introverts excel at listening, and this skill can be your secret weapon. Pay close attention to what others are saying, ask follow-up questions, and show genuine interest. People appreciate being heard and understood.
5. One-on-One or Small Groups: Introverts often thrive in one-on-one or small group settings. Seek out opportunities for these types of interactions, where you can engage more deeply and authentically.
6. Time Management: Don't feel pressured to stay at an event for its entirety. Set a time limit for yourself and make the most of the time you're present. Quality interactions are more valuable than quantity.
7. Mindful Body Language: Your body language communicates volumes. Maintain eye contact, offer genuine smiles, and use open gestures to convey your interest and openness.
8. Follow Up with Purpose: After a networking event, follow up with the individuals you connected with. Reference something from your conversation to show that you were genuinely engaged.
9. Leverage Digital Platforms: If in-person networking is intimidating, consider online networking platforms. Engaging on LinkedIn, industry forums, or social media can help you build connections at your own pace.
10. Create Your Safe Space: When hosting events or gatherings, you can create an environment that aligns with your preferences. For instance, organize smaller, more intimate gatherings where meaningful conversations can flourish.
Remember that being an extrovert overnight isn't necessary for successful networking. In order to connect with others in a way that seems genuine and natural to you, you need to develop techniques that play to your strengths.
Pros and Cons of Introverted Business Owners
The world of entrepreneurship is diverse, accommodating various personalities and traits. Among these, introverted business owners play a significant role, bringing their unique strengths and challenges to the forefront. Introverts are often characterized by their preference for solitude and introspection, which can influence how they navigate the dynamic landscape of business ownership. In this discussion, we'll explore the pros and cons specific to introverted business owners, shedding light on how their inherent qualities can impact their entrepreneurial journey.
Pros of Introverted Business Owners:
Focused Work: Introverts thrive in environments that allow deep concentration and focused work. Their ability to dedicate extended periods to tasks such as strategic planning, research, and creating detailed business plans can lead to meticulous and well-thought-out strategies.
Thoughtful Decision-Making: One of the strengths introverted business owners bring to the table is their tendency to deliberate thoroughly before making decisions. Introverts are more likely to consider multiple perspectives and weigh various options, resulting in thoughtful and informed choices for their business.
Strong Listening Skills: Introverts excel in active listening. This skill proves invaluable when it comes to understanding customer needs, addressing employee concerns, and staying attuned to market trends. Their ability to truly hear others can foster better relationships and informed decisions.
Quality Networking: Although introverts may not be as naturally inclined to engage in large-scale networking, they often form deep and meaningful connections with a smaller group of individuals. These authentic relationships can lead to more productive and lasting business partnerships.
Creativity and Innovation: Introverts' introspective nature can be a wellspring of creativity and innovation. Their capacity to explore ideas deeply and consider unconventional solutions can yield fresh perspectives that might elude more extroverted counterparts.
Resilience: Introverted business owners tend to be comfortable with solitude, making them well-equipped to handle periods of isolation that entrepreneurship can entail. This resilience can be especially advantageous during challenging times.
Cons of Introverted Business Owners:
Networking Challenges: While introverts excel in forming meaningful connections, they might find initiating and sustaining extensive networking efforts challenging. This could potentially limit their exposure to new opportunities and diverse perspectives.
Public Speaking and Presentation:
Effective communication is crucial in business, but introverted business owners may struggle with public speaking and presentations. Such activities may be emotionally taxing and could hinder their ability to articulate ideas with confidence.
Team Building and Leadership:
Building and managing a team demands strong interpersonal skills. Introverted business owners may need to intentionally develop these skills to ensure effective communication, collaboration, and leadership within their organization.
Promotion and Marketing:
Self-promotion and marketing are essential for business growth, yet these activities can be uncomfortable for introverts who prefer to work behind the scenes. Overcoming this challenge is vital for reaching a wider audience.
Decision-Making Pressure:
While thoughtful decision-making is a strength, introverts might grapple with overthinking and taking excessive time to make choices. Striking a balance between thorough analysis and timely decisions is crucial.
Energy Drain:
Extensive social interactions and networking events can drain introverts' energy. They must find ways to manage their energy levels and incorporate self-care practices to prevent burnout.
Perceived Aloofness:
Introverted business owners' reserved demeanor may inadvertently be perceived as aloofness or disinterest. This can impact client relationships, partnerships, and collaborations.
Delegation Difficulties:
Due to their inclination to handle tasks independently, introverted business owners might struggle with delegating responsibilities. Learning to effectively delegate can enhance efficiency and prevent overwhelm.
Introverted business owners contribute a unique perspective to the entrepreneurial landscape, with strengths like focused work, thoughtful decision-making, and strong listening skills. However, they also face challenges related to networking, public speaking, and team leadership. By embracing their strengths, addressing their challenges, and finding strategies to navigate the intricacies of business ownership, introverts can forge successful and fulfilling entrepreneurial paths.
Introverted Entrepreneurs Who Have Achieved Success:
Numerous introverted businesspeople have succeeded in a variety of industries by utilizing their special traits in addition to overcoming the difficulties related to their temperament. Their success stories offer motivation and show how introversion can be useful in the entrepreneurial world.
Bill Gates (Microsoft):
Co-founder of Microsoft and well-known introvert Bill Gates is a prosperous businessman. Despite his quiet demeanor, Gates' ability to focus intensely and think analytically was essential to Microsoft's success. His introverted traits, which allowed him to spend hours coding and solving issues, laid the foundation for Microsoft's groundbreaking software.
Mark Zuckerberg (Facebook):
Another introverted businessperson who found great success is Mark Zuckerberg, the co-founder of Facebook. One of the most important social media platforms in the world was founded because to his predilection for coding and creating over prolonged social contacts. Despite his struggles with public speaking, Zuckerberg's dedication to creation has altered how technology is used today.
Warren Buffett , founder and CEO of Berkshire Hathaway.
Warren Buffett, one of the world's wealthiest individuals and most powerful businessman, is most widely recognized for his quiet persona. Despite his restrained exterior, Buffett has a renowned investment track record thanks to his analytical thinking and ability to carefully assess investment prospects. His attention to long-term benefits and methodical approach play to the advantages of introverted businesspeople.
Elon Musk (Tesla, SpaceX):
Elon Musk, the visionary behind companies like Tesla and SpaceX, is recognized for his introverted tendencies. Although Musk is known to be driven and intense, he's also admitted to being introverted and socially reserved. His intense dedication to focus and invention made revolutionary contributions in today's electric cars and exploring outer space.
Joanne Rowling (Harry Potter Series)
She's the extraordinary author of the insanely popular Harry Potter series. She describes herself as an introvert, and created one of the most adored fictional universes because to her introverted nature, which enabled her to immerse herself in the writing world. Despite facing rejection initially, her determination and ability to create rich, complex stories resonated with millions worldwide.
Sara Blakely (SPANX):
Sara Blakely, the founder of SPANX, is a successful introverted entrepreneur who transformed the shapewear industry. Her innovative approach to business and her ability to identify and solve problems led to the creation of a widely recognized brand. Blakely's quiet determination and keen observation skills played a crucial role in her company's growth.
These examples demonstrate that introverted entrepreneurs can excel by capitalizing on their strengths, such as focused work, critical thinking, and deep analysis. They've successfully navigated challenges like public speaking and networking, proving that introversion can be an advantage rather than a hindrance on the path to entrepreneurial success.
Introverted entrepreneurs have shown that their quiet strengths can be powerful assets in the world of business. While they may face challenges like networking and public speaking, their ability to focus deeply, make thoughtful decisions, and create meaningful connections has led to remarkable achievements.
From tech giants to innovative startups, introverted entrepreneurs have reshaped industries with their unique perspectives. These success stories demonstrate that introversion is not a hindrance but a pathway to exceptional accomplishments.
Aspiring introverted entrepreneurs can find inspiration in these examples, realizing that their introverted nature is a foundation for success. The entrepreneurial journey is enriched by diverse personalities, and introverts contribute a vital thread to its tapestry. Through their determination and distinctive skills, introverted entrepreneurs illuminate the way to innovation, growth, and enduring influence.