Are you a realtor seeking efficient methods to advertise the properties and business that you have up for grabs? If that definition is spot on about where you are at the moment in the advertising game as a real estate agent, then you should look into the next big thing for advertising: Facebook. Having billions of users, Facebook allows you to connect with a vast audience in real time – interact and advertise to them while being able to show off your properties without having to give them a physical house tour.
We'll teach you how to utilize Facebook to market your properties for sale and enhance your exposure in this in-depth lesson. We have you covered on everything from understanding Facebook Marketplace for property sales to writing effective posts and advertising your property sale.
We'll also share tips on how to fix common issues, like your land sale post not showing on Facebook, and give you examples of effective land sale posts on Facebook Marketplace. Facebook Marketplace is the best avenue for you to get started on digital advertising so we'll discuss how exactly you can use Facebook for promoting your business and the other convenient settings and benefits that Facebook has in place for sellers who use their platform for commercial users. 
If you're just getting started (or even if you've been at it for years), then you'll be able to utilize what we lay down on this article to increase your reach and your sales. Ever heard of the world is your oyster? Well, Facebook has just become your oyster and those leads are definitely ripe for the picking. So let's dive in and learn how to post your land for sale on Facebook!
Why use Facebook to sell your properties?
When It comes to advertising in general, social media has been revolutionizing advertising and marketing trends ever since the concept was introduced. With the ability to connect people from everywhere in real time, the limitations that geography caused before were no longer there. Advertisers can advertise their content wherever they may be. This is the reason why Facebook is such a great advertising tool – since it has over billions of users, it's the next big thing if you're looking for somewhere you can showcase your listings and reach buyers. 
But why should you use Facebook to sell your land specifically? Here are some reasons why:
Large Audience

As recently said, Facebook's monstrous client base gives a huge expected crowd for your property posting. Make a post on your page or in a group that focuses on a particular group of people, location, or set of interests. This indicates that people who are likely interested in purchasing land in your area will see your advertisement.
Cost-Effective

Facebook promoting is more affordable than customary showcasing techniques like print commercials or TV advertisements. You can publish for free or produce custom advertisements at a fraction of the cost of conventional advertising. Subsequently, it's an optimal setting for private companies and those hoping to sell land without spending each and every dime.
Easy to Use

Facebook is simple to use for users with no previous experience. You don't need any technical knowledge or skills to post or promote. You can add photos and videos, write descriptions, and describe the particulars of your property offering using the website's intuitive interface. Through private messages or comments, you can also work directly with potential customers.
Builds Trust and Credibility

You can share your knowledge, provide value to your followers, and build trust and confidence by creating a Facebook corporate page or joining relevant groups. You might lay down a good foundation for yourself as an expert and solid realtor or land dealer by continually offering helpful material, answering inquiries, and interfacing with your devotees. 
Targeted Advertising

The ability to target specific demographics with your advertisements is one of the most important advantages of selling your land on Facebook. You can use Facebook location, interests, and demographics to target individuals. This implies you might contact individuals who are probably going to be keen on your property posting, improving the probability that somebody will get it.
Facebook's highly customizable and seller-friendly commercial platform allows you to have a cost-efficient way to advertise your content while showcasing the said content to the right audience at the right time. You get the chance to introduce and establish yourself as a seasoned realtor and get the audience to trust you without having to be too obvious with your advertising techniques and gives you the power to provide information they need and be approachable – which are the top two qualities most people want when they want to do business with someone.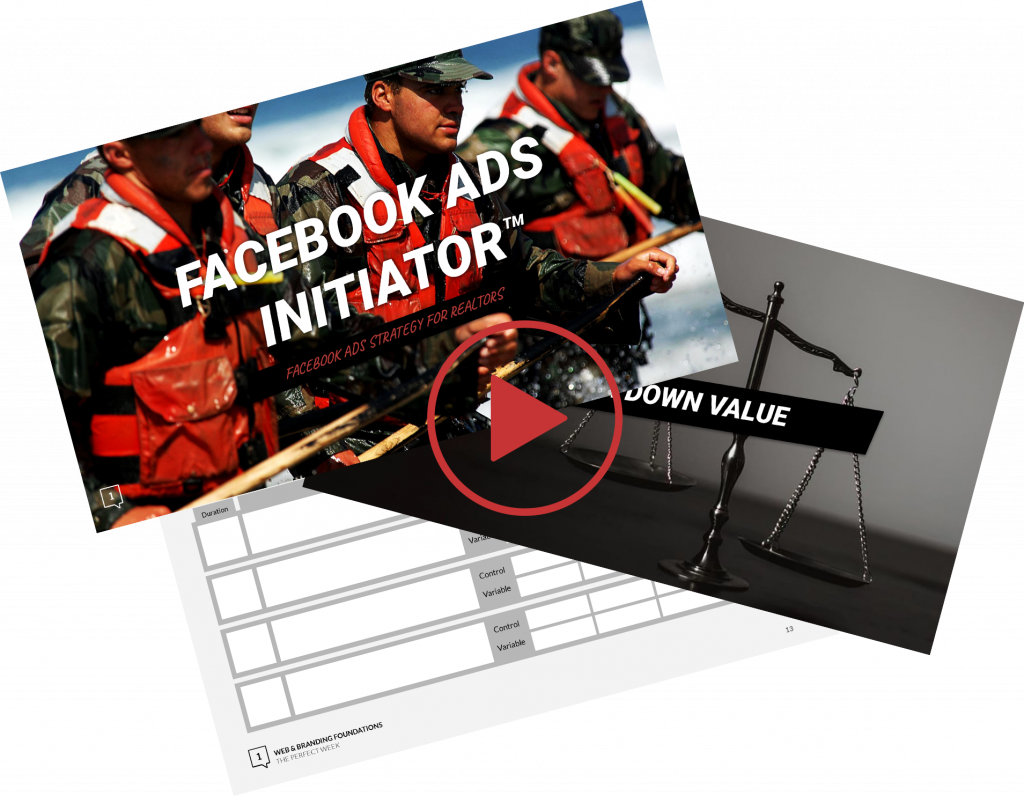 YOU'RE RUNNING OUT OF WAYS TO GENERATE LEADS BUT WE HAVE A SIMPLE SOLUTION
In this free workbook, you'll discover:
Whenever you are ready, click the RED button below that says "Grab my workbook now"
Understanding Facebook Marketplace for Listings and Sales
You must first create a Facebook account and log in before you can sell your land on Facebook Marketplace. On the left side of your Facebook page, select the Marketplace option after logging in. You will be able to make a listing for your land when you select the "Sell Something" option.  
The beauty of Facebook Marketplace is that it allows you to put everything out there that the seller needs. The price, the visual images and even a rough rundown of information and FAQ sheet for interested buyers – to build trust and set the tone that you mean business. As you advertise and publish content this way, buyers that are within the area you are listing for sale can then find your listing through a simple search on the Marketplace making it a convenient and enjoyable experience for both the buyer and seller.
How Does Facebook Marketplace Work?
You must first create a Facebook account and log in before you can sell your land on Facebook Marketplace. On the left side of your Facebook page, select the Marketplace option after logging in. You will be able to make a listing for your land when you select the "Sell Something" option.  
The beauty of Facebook Marketplace is that it allows you to put everything out there that the seller needs. The price, the visual images and even a rough rundown of information and FAQ sheet for interested buyers – to build trust and set the tone that you mean business. As you advertise and publish content this way, buyers that are within the area you are listing for sale can then find your listing through a simple search on the Marketplace making it a convenient and enjoyable experience for both the buyer and seller.
Tips for Using Facebook Marketplace for Land Sales
When using Facebook Marketplace to sell your land, there are a few things to keep in mind to maximize your chances of success: 
Use high-quality photos: 
Purchasers are bound to be charmed in the event that they can see your property. Make use of high-quality images that bring out the best aspects of your property.
Write a detailed description:
Incorporate any relevant data about your property, like its size, area, and any exceptional conveniences or highlights. This will give potential clients a reasonable comprehension of what you bring to the table. 
Set a fair price: 
Look at equivalent properties in your space to decide a sensible cost for your territory. A price that is either too low or too high could cause you to lose more money than you could have earned, but a price that is either too low or too high could also turn away potential customers.
Respond promptly to inquiries: 
Always respond quickly and politely when someone shows interest in your property. This may increase the likelihood of a sale and build trust among potential customers.
Promote your listing: 
You should think about advertising your property through targeted online ads or on other social media platforms in addition to posting it for sale on Facebook Marketplace. Increased visibility and the acquisition of additional customers may both benefit from this.
For realtors hoping to sell land, Facebook is a fundamental asset. You might work on your odds of coming out on top by answering quickly to inquiries and fostering an enlightening posting with great photos and fair cost. You will be well on your way to increasing your land-selling skills and exceeding your sales goals.    
How to Listing for Sale on Facebook: A Comprehensive Guide
If you're someone who knows that you need to find modern solutions to cope with the modern times and apply it to your advertising and marketing strategy as a real estate agent, then Facebook is the tool for you. As we discussed earlier, Facebook's interface and how it's designed for sellers makes it the best platform for you to spend your marketing efforts on. If you do decide to use Facebook however, it may be a little confusing at first – so here's a simple guide to make sure you hit the ground running. 
Posting on Facebook step-by-step:
Step 1: Create a Business Page
You must first create a Facebook Business Page before you can begin advertising your accessible region. By creating your own page, you are establishing yourself as a legitimate seller on the platform and increase your online presence. This will make it easier for your potential clients to trust you and contact you when the time comes to avail your services. 
To start, log on to your account and find the button at the upper right corner of the screen saying "Create". This will then show a few dropdown options where you are to select "Page" before going to the next step.
Step 2: Navigate to Facebook Marketplace
Subsequent to making your Business Page, explore the Facebook Marketplace by tapping the "Marketplace" choice in the left-hand menu of your Facebook News channel.
Step 3: Select "Sell Something"
Click the "Sell Something" button in the upper right corner of the Commercial page.
Step 4: Choose the "Housing" Category
When provoked to pick a class for your posting, pick "Housing." 
Step 5: Fill in the Details
Now is the time to elaborate on the particulars of your available land. Include high-quality photographs of the land, a precise and informative property description, and an appealing and one-of-a-kind title.
Step 6: Set the Price
Set the expense of your area and choose whether or not to incorporate movement decisions.
Step 7: Preview and Post
Verify once more that all of the information on your listing is accurate and current prior to uploading it. At the point when you're done, click the "Post" button to list your home available to be purchased on Facebook Commercial center.
In retrospect, seeing the benefits of using Facebook comes from it being straightforward in releasing the content and giving you the feedback from that release in the form of engagement and touch-base interactions with your clients. If you want a strategy wherein you can directly see the results of your efforts, then Facebook truly is the way to go.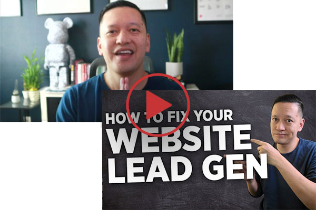 YOUR WEBSITE ISN'T GENERATING ANY LEADS BUT WE HAVE A SOLUTION​
In this free 20 minute video training you'll discover:
Whenever you are ready, click the RED button below that says "Grab my training now"
The Benefits of Advertising Your Listing on Facebook
Although it may seem like it's just an entertainment site where people go to for leisure activities and recreation, Facebook stays as one of the most-used social media platform in the world. Which is why, even though it's primarily for entertainment, you can tap into Facebook's features to use it for advertising your listings and reaching your desired audience in a quicker way.
Reach a Large Audience
The viewership on Facebook is bigger than that of traditional advertising tactics. You can contact folks who are interested in your land but aren't actively seeking for it. When it comes to advertising your property sale, Facebook greatly outperforms traditional print adverts or even email marketing.
Targeted Advertising
You might target specific Facebook audiences based on their preferences, age, location, geology, and other factors. This implies you can chat to folks in your region who wish to acquire land. You may get your property sale in front of the appropriate people with targeted advertising, increasing your chances of a sale.
Cost-Effective
Facebook advertising is far less expensive than alternative techniques. You may establish a budget for your land sale advertising campaign since Facebook will only charge you when someone clicks on your ad or takes a certain action. As a consequence, you may reach a big number of individuals while spending little money. 
Easy to Use
With how Facebook has nearly perfected their user experience when it was purely a social media site before going commercial, its settings are pretty straightforward and customizable. Having said that, new users and new real estate agents would be able to follow the starting guide and support that Facebook has and create and launch an ad easily. You don't need any special knowledge or skills to be able to navigate Facebook like a pro as soon as you start using it. 
Real-Time Analytics
Facebook offers real-time data for your advertising, letting you know how many people saw it, clicked on it, and took the desired action. This data is required for optimizing your adverts and boosting your chances of earning a sale.
Build Relationships
Facebook allows you to connect with potential consumers. You may speak with potential customers, answer their questions, and provide them with relevant information. You may boost your chances of selling something and even generate leads for future sales by communicating with potential clients.
In conclusion, Facebook is an excellent platform for advertising your land sale. With its large user base, targeted advertising, cost-effectiveness, ease of use, real-time analytics, and ability to build relationships, Facebook is the ideal platform for anyone looking to sell land.
How do I post listings for sale on Facebook?
Posting on Facebook any listing on properties you have and want to advertise is really simple and easy once you think about it. You just have to follow our instructions as you go about and you'll successfully launch an ad in no time:
Create a Facebook account: If you still don't have a Facebook account by this time (we know it's highly unlikely but it still had to be said!), then the first thing to do is create one. As you create an account, input all the information it asks about you and your business as accurately as you can.
Navigate to Facebook Marketplace: On your Facebook landing page, click the Marketplace picture on the left-hand side of the screen.
Select "Sell Something": When you're in the Marketplace, click "Sell Something" to begin putting together your posting.
Choose a category and subcategory:  Choose the category and subcategory that best represents the type of property you're selling.
Enter the details of your land: Provide all necessary information about the land you are selling, such as its area, size, design, and any other important information that potential purchasers may want. 
Add photos: Utilize sharp, high-quality images of your property. Make sure the photos highlight the greatest features of the property.  
Set your price: Set the asking price for the property. If you're open to proposals, you may offer to bargain.
Publish your listing: Subsequent to finishing all fundamental data, click "Publish" to distribute your posting.
Share your listing on Facebook: To make your listing more visible, post it to your personal and business Facebook pages, as well as any relevant Facebook groups.         
By following these steps, you can create an effective and professional listing for your land sale on Facebook Marketplace. Remember to keep your listing up-to-date and respond promptly to any inquiries from potential buyers.
LEARN HOW WE'VE GENERATED OVER
100,000 LEADS

FOR OUR REAL ESTATE CLIENTS LAST YEAR
Marketing Strategy – create inbound strategies to better position you for the long game.

Systems Implementation – we design and implement systems for you to buy back your time.
Brand Building – position you as the thought leader and authority in your community.
Examples of Effective Land Sale Posts on Facebook Marketplace
Posting your land for sale on Facebook Marketplace is just the first step. The way you present your land can make all the difference in attracting potential buyers. Here are some examples of effective land sale posts on Facebook Marketplace:
High-quality photos and detailed description: 
The secret is: High Quality. Make sure that the visual aid and content you're publishing on Facebook is always top-notch and high quality. Get the best angles when you take pictures to achieve the best results as you provide pictures of the properties you have for sale. Once this is done, use high-quality imagery along with high-quality content. Make sure your description is accurate and engaging and that it answers some of the buyers' questions in their minds when they see your listing. This will automatically pique their interest and make them want to reach out for more information on the listing.
Unique selling points: 
Highlight the unique selling points of your land. Perhaps it has a beautiful view, is located near popular tourist attractions or is zoned for a certain type of development. Make sure to emphasize these selling points in your post, as they can be the deciding factor for potential buyers.
Accurate pricing: 
Verify that your region is receiving an accurate and fair assessment. After figuring out how much similar land in the neighborhood is selling for, set your own price accordingly. Overpricing is a bad idea because it might turn away potential customers.            
Call to action: 
In your post, provide a clear call to action that encourages potential buyers to contact you for additional information or to book a viewing. This may be achieved by adding your contact information in the post or by offering a button that allows people to directly message you.
Engaging content: 
Finally, make sure your post is engaging and stands out from other listings. Consider adding a creative headline or a short video showcasing the land. Basically, the goal is to make sure you catch their attention. Use wit with your copy and attractive visuals for your content and you'll have an eye-catching advertisement to get their attention.                                                         
By curating how you create your advertisements even before you upload and launch them, you make sure that it generates good feedback when it is launched and will be effective in reaching the right audience, creating leads and even converting them to sales.  
Why Your Post is Not Showing on Facebook and How to Fix It
You've created a great post with a catchy title, clear description, and high-quality photos, but Well, you've already created content as wittily as you can and applied all the strategies you've read and studied. It has everything, engaging copy, aesthetically pleasing high quality photos and accurate information BUT, it's not generating engagement. Why is that?   
Facebook's algorithm has a lot of reasons to not show content and knowing what to avoid can help you in these situations:
Violating Facebook's policies:
Facebook has stringent restrictions on what can be uploaded. Facebook may limit or remove your post's distribution if you break these rules. For instance, your post will be rejected if it contains content that is inappropriate or objectionable.
Low-quality content:
If your post does not meet Facebook's quality standards, users may not see it. This includes images of poor quality, perplexing representations, and evil things.
Limited reach:
While figuring out which presents to show to your clients, Facebook's calculations think about variables like the substance's significance to the client's advantages, how much commitment with the post, and the recurrence with which it is posted. Your post may have a limited reach if it does not meet these criteria.
So, what can you do to fix these issues and ensure that your land sale post is visible to potential buyers?
Review Facebook's policies:
Check to see that you are familiar with Facebook's guidelines and standards before publishing anything. You will be able to avoid disseminating anything that Facebook may delete or condemn as a result of this.
Use high-quality content:
To maximize the chances of your post being seen, use high-quality photos and clear, detailed descriptions. Avoid using spammy content, such as excessive hashtags or misleading information.
Engage with your audience:
The amount of likes and comments on your content raises its visibility. Encourage users to share, like, and comment on your material by replying to any questions or comments they may have as soon as possible.
Post regularly:
Posting regularly can help improve your visibility on Facebook. Try to post at least once a week to keep your page active and engage with potential buyers.
In summary, there are several reasons why your land sale post may not be showing up on Facebook, including violating Facebook's policies, low-quality content, and limited reach. By understanding these issues and following the tips outlined above, you can increase your chances of reaching potential buyers and selling your land successfully on Facebook.
Facebook is an incredibly powerful tool for advertising and promoting your land sales. By following the tips and guidelines outlined in this article, you can create effective and eye-catching land sale posts that attract potential buyers and maximize your exposure.
Remember to take advantage of Facebook's Marketplace feature and consider promoting your land sale on your own Facebook page. Make sure to include all relevant details and photos of your property, and don't forget to engage with potential buyers by responding to comments and messages.
Finally, Facebook may provide a distinct edge for specialists looking to sell housing and property options. You may reach a wider audience and sell your houses faster than ever before by improving your Facebook posting strategy. So, what have you been looking forward to? Now is the time to start posting and improving your Facebook land sales skills!