No matter the kind of product and/or service you're selling, knowing who to sell them to and who has a need for it is the most important factor you have to consider. Demographics are everything – it determines how your product and/or service is developed, how it's packaged, how you run your quality assurance tests and how you go about your marketing.
For now, we'll be focusing more on your marketing. Specifically, the real estate target market. Knowing your market is what your sales depend on. Which is why when creating a presence, a real estate agent must identify their target market and how to actively advertise and market themselves to generate leads and clients from that market.
To see how it is applied, we'll be using tips on how to identify a target market and turning them into your target audience for your marketing efforts.
What is a Real Estate Target Market?
A target market refers to what a specific business' product or service caters to – when it comes to a real estate target market, it means the same thing: a specific audience and/or group who will be interested in the kind of houses you offer as well as other real estate services that they can benefit from. This target market needs to be alike in certain aspects such as current situation and home buying interests that you specialize in. By finding a market that fits exactly what you can offer, you don't have to blindly look for leads in groups or audiences that may not be for you.
Identifying your target demographic is an important first step in establishing a successful real estate marketing plan. You might target your advertising to a certain demographic. Identifying a certain demographic and targeting them saves you time and effort that you can reallocate towards more vital aspects of your business allowing you to further hone your services for the clients that will be brought in by your target marketing efforts.
An example would be the location and the type of estate you are selling. If it's a condominium in the business sector, then a good fit for that specific estate would be young professionals looking for work-accessible living conditions. You can use messages and channels that are tailored to their needs in your content, such as luxury lifestyle publications and social media platforms, by concentrating your marketing efforts on this group.
If you sell single-family homes in the suburbs, families with children who want more space and peace and quiet might be your ideal customers. In this case, you should focus your marketing efforts on family-friendly activities and schools nearby.
Study your offerings and figure out the demographic that it would help – this is a surefire and cost-efficient way to generate leads and turn them into clients faster. Understanding who your objective market is can help you in fostering a more promotion technique that will ultimately build permanence for your brand and generate leads and sales.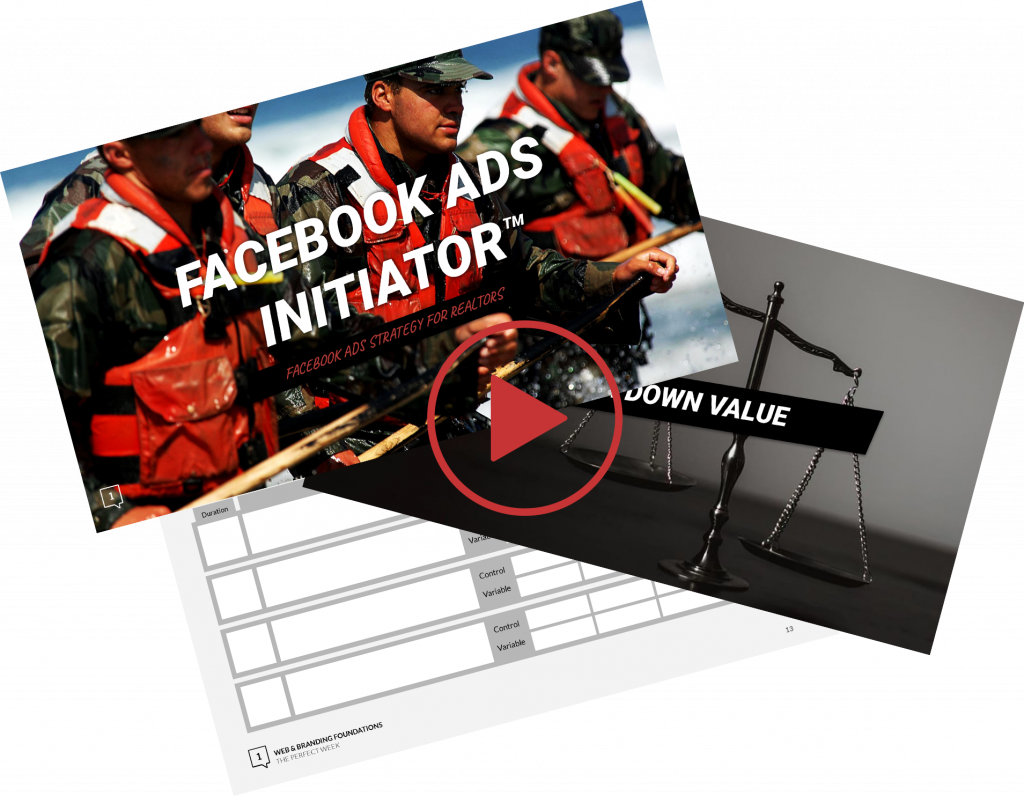 YOU'RE RUNNING OUT OF WAYS TO GENERATE LEADS BUT WE HAVE A SIMPLE SOLUTION
In this free workbook, you'll discover:
Whenever you are ready, click the RED button below that says "Grab my workbook now"
Why Target Marketing Works for Real Estate
Target marketing means identifying who the people who will be interested in your product or service are. Because of it's uniquely pinpointed capabilities, it can be used as an excellent aid for real estate agents to use as they market their real estate to interested audiences. This type of marketing technique works for real estate professionals if (and we do emphasize if!) used correctly.
Here are some reasons why target marketing works for real estate:
It helps you focus your resources
Having a business automatically means your time is limited. But, as a real estate agent wherein your schedule works around other people, time and money are two precious commodities you do not have an unlimited supply for. With this, by employing target marketing techniques in your marketing strategy, you are able to utilize your time and efforts when you target a market since it is a market that will yield you results – none of your resources go to waste.
It helps you differentiate yourself from competitors
For there to be a need, a market has to exist. And when a market exists, so do competitors. With a lot of competition present – you need to do something to stand out. And that something is: target marketing. Use target marketing to stand out, get the attention of the crowd and audience that you want and they'll be able to see that with you knowing who to contact, if you know the market a lot more compared to your competitors.
It improves your marketing ROI
Nothing is free – including your marketing. You paid for initial advertising, on-ground efforts, digital marketing and whatnot. Now, when your efforts aren't targeted, you have no way of knowing how soon you'll see the fruits of your investment. With a targeted market, you can easily assess and quantify the lead conversion of your marketing efforts since you know who exactly your audience is.
It helps you build better relationships with clients
When you target a specific market, they are no longer random faces in a crowd. You are able to know them on a personal level and provide your services from that level. Naturally, people only want to conduct business with those they trust. By giving your services an added personal touch, you can be guaranteed that your market would feel like you are a real estate agent they can trust and conduct their business with you.
It allows you to adapt to changing market conditions
A market will always be vulnerable to organic threats and even inorganic threats. That volatility was tested during the COVID-19 pandemic when non-essential sectors shut down entirely. With this, you need to be able to adapt to market conditions at all times. By using targeted marketing, your content becomes easily editable, easily disseminated and easily observable (when it comes to return of investment). You'll be able to make all the adjustments you like to stay on top of any threat.
Target marketing is not a relatively new concept. However, the commercialization of social media platforms definitely revolutionized it. By using target marketing strategies on a highly communicable site where feedback is instant and screen time daily is abundant, you'll be able to make the most out of your marketing efforts and find the audience you know will be able to help you and your business all while you help them achieve their real estate dreams.
Why Your Real Estate Business Needs a Target Market
As we said before, target marketing isn't a relatively new concept – just revolutionized with social media. With this, it's only natural that you may have had one or two occurrences wherein you tried to see what target marketing is about in the past. If the answer to this is yes, were you able to find out how it helps a business' marketing efforts? How exactly does it help a business?
The most obvious answer is that it narrows down your goal – effectively narrowing down the efforts and resources you have to spend. Allowing you to spend more time on quality of content instead of shooting blind darts everywhere. Your advertising drives will be more productive and fruitful since you can now focus on the appropriate crowd.
Additionally, having a target market gives you the chance to differentiate yourself from your rivals. Zeroing in on a specific market could make you stick out assuming you're facing other realtors that offer types of assistance like your own. When they know you and know that you used data-backed strategies to generate your content and tap your market, they'll know for themselves that you are above the competition.
You save yourself and everybody else time. A marketing strategy when launched requires the efforts of everyone. By doing this and focusing all your marketing efforts on targeted content, you are making sure everyone has a better use of their time as they exert their efforts on other aspects that will help your business while simultaneously making sure that the new marketing strategy yields a higher return.
As a rule, recognizing an objective market is vital to the outcome of any land adventure. It empowers you to tailor your promoting endeavors, find out about your clients' requests and difficulties, position yourself as a specialist, stand apart from the opposition, and set aside time and cash.
The Benefits of Target Marketing in Real Estate
You should already know by now all about how cutthroat the housing market is as someone who is part of it. Since you're spending all this effort to study and find out how to stay ahead in the real estate market, then you know how competitive it is. It's one of our basic needs – the need for a home, so naturally, there's a lot who's prepared to provide that need. With this in mind, the best way to stay ahead is to work smart and not hard. Working smart would mean employing effective target marketing in this instance.
Improved Client Satisfaction
Focusing on a specific audience and market allows you to have the time to develop the quality of your services for this specific market. As you give them your whole concentration and all your efforts, they'll be able to see an improvement in services and will give you an improvement in customer satisfaction in return. For instance, if young families make up your target audience, you might want to emphasize homes with big yards or play areas that are safe for kids. By knowing what your target audience wants, you can improve the entire experience and increase the likelihood of repeat business and recommendations.


Increased ROI
By concentrating your marketing efforts on a specific target market, you may increase your return on investment. This is because of the way that the best destinations to burn through cash on showcasing are the ones where you spend it. If you want to make sure you get a return of the money you shelled out for marketing efforts, make sure that you use the right platforms. What you can do is use social media among others such as email blasts to attract demographics that you know are active on social media. Find the platform your target market uses and meet them there.


Better Branding
Your brand may benefit from targeted marketing. In the event that you center around a specific arrangement of people, you might turn into a specialist in your subject. With this, you might have the option to separate yourself from other land facilitates that endeavor to satisfy everybody. If you focus on luxury homes, you might become the go-to realtor for buyers with high prices. As an outcome, you will actually want to widen your client base and lay out major areas of strength for a character.


Increased Referrals
If you already have a target market and are doing well in that particular line of real estate business, then word of mouth will work its way towards you. You will be able to get referrals and recommendations without you spending a dime. You can get recommendations from other retired people who are also trying to downsize if you target seniors who are downsizing. By laying out a standing as an expert in your ideal field, you might improve the probability of references and for the most part extend your business.


Competitive Advantage
Targeted marketing can give you a competitive edge in a crowded market. You might separate yourself from other land sales reps that endeavor to satisfy everybody by zeroing in on a specific client. Because it makes you stand out in your target market, this could help you grow your business. For instance, to draw in recent college grads, you ought to showcase your properties via virtual entertainment, as this is where numerous youngsters invest their energy. You may gain an advantage and more customers by being creative in your marketing.


More Efficient Use of Resources
To put it frankly, this is a way to make sure you are not wasting your time. As a real estate agent, all your resources are valuable especially since you have to put out resources before you see them come back to you in the form of profit. So by targeting a specific group, you also reduce the resources you use. If you're targeting elders, print advertising in local newspapers could be an excellent alternative because this is where many retirees acquire their information. You may acquire more bang for your buck and improve your overall adequacy by being astute in your marketing initiatives.
LEARN HOW WE'VE GENERATED OVER
100,000 LEADS

FOR OUR REAL ESTATE CLIENTS LAST YEAR
Marketing Strategy – create inbound strategies to better position you for the long game.

Systems Implementation – we design and implement systems for you to buy back your time.
Brand Building – position you as the thought leader and authority in your community.
10 Tips to identify your Real Estate Target Market
You want to make sure all your efforts are worth it so to be certain of this, narrow down on your target market first so you can create highly customized and tailored content that will direct you in the right connection and resonate with the audience. With real estate being just a hodgepodge of types of houses, clients, financing options and the like, you may not know exactly who your clients are.
So how do you know you're going in the right direction?
Analyze your current client base
Looking at your present clients is one of the finest strategies to identify your real estate target market. Examine your present consumers' ages, income, and geographic region. This might assist you choose your ideal target market by giving you a firm grasp of the kind of people you are presently serving.
Consider your expertise
Consider your history, who did you sell the most to? What did you sell the most? Use that as a baseline as to what your specialty might be. Identify the similarities in the sales you've made before and consider whether that might just be your expertise as a real estate agent.
Consider your location
Your location may also have an impact on who your target market is. Consider the individuals in your community and the kind of properties that are in hot demand. For example, if you reside in an area with a large concentration of seniors, you can opt to concentrate on selling retirement houses.
Research your competition
Examining your competitors may also help you identify your real estate target market. Examine the kind of clients and homes that your competitors sell to. This may offer you a fair indication of what is hot in your local market right now.
Use online tools
Many online tools, like Google and Facebook have for their analytics, may assist you in identifying your target section. These tools may provide you with valuable information on the socioeconomics and interests of your website visitors and virtual entertainment enthusiasts.
Attend networking events
Attending networking events may also help you locate your target market. Interact with  other real estate agents to learn about the types of clientele they serve. You could also wish to attend events for people in certain categories, such as retirees or first-time homeowners.
Conduct surveys
You can learn more about your target audience by conducting surveys. You can create polls that ask about demographics, preferences, and shopping habits by utilizing online survey tools. After that, you can use this information to create buyer personas for the customers you want.
Check out online forums
Identifying your target market can also be greatly aided by online gatherings and chat sheets. Peruse the posts on forums, groups and even other unorthodox sites to find out about the sort of requests and worries that people have.
Look at your marketing data
Your advertising data might also provide insightful information about your target market. Examine the marketing campaigns that are generating the most leads and sales. This will assist you in determining which customers are most interested in your administrations
Ask for referrals
Word of mouth still remains as the best way to get the word out! If you know you've done pretty well during a sale or as you transact a business, then ask them if they have anyone in their life who can benefit from your service as well. This kind of free advertising is most effective as you don't have to establish trust and connection with the referred at first glance.
Know how to identify your target market and the audience you can completely cater to before trying to figure out what market you want to tap in to. You want to make sure you're giving them good quality services that will make them come back and give you further business in the future. Understand your own business and what you can offer and see who you can help – that's how you can find your market.
How to Use Target Marketing to Attract Your Next Customer
Now that you know what a real estate target market is, why it works, and why your business needs one, it's time to learn how to use target marketing to attract your next customer.
Develop a buyer persona
To effectively sell to your target audience, know what it's like in their shoes. Create a comprehensive buyer persona with demographics, interests, requirements, and problem areas. This will permit you to adjust your advertising to their extraordinary requests and interests.
Craft targeted messages
Use the information from your buyer persona to create messages that resonate with your target market. Address their specific pain points and offer solutions to their problems. Use language that they can relate to and highlight the benefits of working with you.
Use targeted advertising
Targeted advertising allows you to reach your ideal customers by showing your ads to people who fit your buyer persona. Use websites and platforms you know is being widely used now to make sure the content you create gets seen by an active audience. By knowing where to launch content, you make sure that the right people see what you create at the right time.
Leverage social media
Speaking of the right platforms, let's face it, social media is what everyone uses. For leisure, needs and business – it's only right that it be the avenue you use as well. Use well-known sites such as Facebook, Instagram and others to create and share your content. You'll be known by the right audience and create the permanence you need as a brand.
Attend industry events
Industry events like conferences and trade shows are great opportunities to connect with your target market in person. Attend these events and network with attendees to build relationships and generate leads.
Offer incentives
Everyone likes free stuff right? So offer it (at no cost to you of course). Package promos such as free consultations, limited offers and free service advertising strategies to get them to take a look at what you have to offer.
Collaborate with other businesses
Teaming up with different organizations in your industry can assist you with contacting a bigger crowd. Collaborate with businesses that serve a similar target audience. This might entail collaborating on events, running promotions together, or exchanging material.
Use email marketing 
Email marketing is a powerful tool for nurturing leads and staying top of mind with your target market. Use targeted email campaigns to share valuable content, offer incentives, and promote your services.
Measure your results
You must measure your outcomes to ensure that your targeted marketing efforts are paying off. Track your website traffic, social media interaction, and advertising stats with analytics tools. Use this information to fine-tune your marketing plan and increase your outcomes.
Continuously refine your strategy
Target marketing is a continuous process that needs regular improvement. Keep note of your outcomes and tweak your plan as appropriate. To guarantee that your marketing activities remain effective, keep up to speed with industry trends and developments in your target market.
By knowing how to reach out to your customers and target audience, they'll be more inclined to reach out to you as well. Make sure you know what you're doing before you do it, if you shoot advertisements and launch them blindly, then not only are you not generating leads but your market may just think you don't know what you're doing and end up not trusting you. By doing everything in a targeted manner, you become someone who knows how to handle the business and attract customers who want you to get the job done.
Questions to Ask When Identifying Your Real Estate Target Market
It's better to know what kind of people you want to provide your service to as a real estate agent. Knowing who you want to help allows you to study them better and in turn give them the kind of help they actually want and need. It lets you attract and keep consumers more successfully by tailoring your marketing strategy, goods, and communications.

When defining your real estate target market, keep the following in mind:
Who are my current and past clients?
Looking at your present and previous consumers is one of the finest strategies to determine your target market. See their similarities in the data they present, who are they, are they all the same age? Income? Work and other aspects? Find the commonality of your previous market to see who your target market is.
What are their pain points and needs?
To gain and keep consumers, you must first understand their problems and needs. What drives a person to buy or sell a home? What are their issues with the property market? What do consumers look for in a real estate agent? Focus groups, surveys, and interviews can help you learn about your consumers' difficulties and wants.
Where do they live and work?
In real estate, knowing where your target market resides is critical. Examine their location, which includes cities, neighborhoods, zip codes, and other information. Discover what they like to do in their leisure time and where they work. With this information, you may be able to better focus your marketing efforts.
What is their lifestyle and behavior?
You might be able to tailor your marketing messages to the preferences of your target audience by learning about their routines and way of life. Figure out what they like to do in their extra time, how they invest their relaxation energy, and what their inclinations are. You might be able to develop marketing strategies that appeal to their routines and way of life by making use of this data.
What are their preferences and values?
Realizing your objective market's inclinations and values will permit you to all the more likely customize your contributions to their requests. Find out what they want in a home, such as its location, size, style, and amenities. Inspect their center standards, which incorporate manageability, local area, and family. You can use this information to create services that reflect their preferences and beliefs.
What are their goals and aspirations?
Knowing your target market's aims and aspirations will make it easier for you to design your services to match their demands. Learn about their real estate objectives, such as downsizing, purchasing their first home, or investing in real estate. Examine their goals, such as buying a dream house or developing a real estate portfolio. This information may be utilized to develop services that fit their requirements and objectives.
What are their communication preferences?
In real estate, understanding how your target market communicates is critical. Determine whether they prefer web-based entertainment, email, messaging, or phone contact. Examine their frequency and reaction time. You may utilize this knowledge to better communicate with your audience.
Identifying your real estate target market is crucial to the success of your business. It helps you understand your customers' needs, preferences, and behaviors, and tailor your marketing messages, services, and strategies to attract and retain them effectively. By asking the above questions, you can gain insights into your target market and create a real estate business that caters to their needs.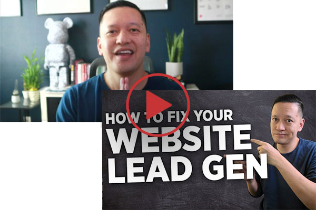 YOUR WEBSITE ISN'T GENERATING ANY LEADS BUT WE HAVE A SOLUTION​
In this free 20 minute video training you'll discover:
Whenever you are ready, click the RED button below that says "Grab my training now"
How to Conduct Analysis for Your Real Estate Target Market
We discussed the importance and just how to find your target market as a real estate agent. Now let's go to how you can maximize your target market! Once you have identified your target market, you need to conduct a thorough analysis to better understand their needs,  preferences, and behaviors. By conducting a thorough analysis, you'll be able to create content that has a basis. You'll create marketing efforts and campaigns that will capture the audience's attention completely since you've based it on your observation of their behaviors, spending habits and other economic factors.
Here are some steps to follow when conducting an analysis of your real estate target market:
1.Gather data
The first step to any research and/or projection studies is data collection. Make sure you gather data as much as you can – anything you think can help you in getting to know your target market? Collect it. From internet presence, reviews and other digital footprints they may leave.
2. Segment your market
Once you have enough data and are confident that you know quite a bit about their purchasing behavior and online behavior this is when you can separate them further into niches. Create niches for members of your target market that are more alike than most – this will allow you to create diversified content that still targets every single one of your target market.
3. Analyze the competition
You ought to investigate not only your rivals but also your intended audience. This may assist you in determining their advantages and disadvantages and how you can set yourself apart from the competition.
4.Identify trends
Examine your data patterns to see if they may assist you in predicting how your target market will act and make decisions in the future. You may, for example, modify your marketing methods to capitalize on your target audience's increased interest in eco-friendly and sustainable living.
5. Determine key messages
Choose the main themes that connect the most powerful with your target audience based on your findings. These messaging should underline your specific value offer and distinction from your competitors.
5. Test and refine
Test your major points with the people you want to reach out to and make improvements depending on their input. By pointing out and being able to develop on your points for improvement, you'll be able to adapt to a high volatility highly changing market and who knows, you might even see what new areas of real estate you need to explore.
As you consider these factors when doing your analysis, you'll be able to create a holistic study and come up with conclusions that are backed by data – you'll be able to predict how your target market will react to your content and create your content based on your predictions. You'll be providing better tailored services that they'll resonate with.
5 Examples of a target audience in real estate
Who you want to sell to will ultimately determine your success and the size and the routine of your operations as a real estate agent. If you don't know who your market it as of now, don't worry as you'll be able to figure it out throughout this article. But, to put you in the right direction, we've compiled some of the most common target audiences when it comes to real estate.
1.  First Time Home Buyers 

Buying a home is a big commitment, it's not exactly something one does just for the sake of it – an impulsive but. This is why most homeowners are people who are fairly young in their adult stage who want to make that definitive step in their life. These people want a home that fits their young lives and with no knowledge in real estate, need help to be able to purchase one. You may give your experience and develop a connection with them as a real estate agent to aid them in choosing the appropriate house.
2. Empty Nesters
Elderly people or couples whose children have left home make up a large portion of the void nesters. They have the option of downsizing to a smaller home or moving to a new location that is better suited to their way of life. You might advertise your land office to them by showing low-upkeep properties near conveniences.
3. Investors
Investors will rarely actually live in the houses that they buy, they use it to increase their net worth by flipping and reselling, by keeping until the market goes up or even by renting it out. With knowledge of real estate, you can help these kinds of people make the sale as profitable as it could be for them.
4. Luxury Buyers

Those keen on gaining a top of the line house with better offices and highlights are alluded to as "extravagance purchasers." They might be renovating their current residence or looking for a vacation or second home. By highlighting your knowledge of the local luxury market and experience with high-end homes, a real estate agent can promote their services to luxury buyers.
5. Relocating Clients

Since people who relocate are exploring completely new territory, it's quite safe to assume that they have limited knowledge when it comes to the environment they will be moving to – including the house market there. Here, you serve as an educational guide and a trustworthy agent by giving them a house that fits their needs and is fair under the area's house market.
By knowing the markets that the real estate sector caters to, you'll see the differences in the needs and wants of each market and hopefully see what you know how to provide and prefer to provide. Catering to specific needs builds trust and satisfaction for your clients and increases sales and turnover rates for you as an agent.
How to Use Social Media to Reach Your Real Estate Target Market
Social media platforms are an excellent way for real estate agents to connect with potential clients and engage with their target market. Here are some tips on how to use social media to reach your real estate target market:
Identify the right social media platforms
The distinct user base of each social media platform sets it apart from the others. It is essential to identify the social media platforms that your target audience uses the most. For instance, while Facebook is well known with people, everything being equal, Instagram is more famous with twenty to thirty year olds.
Create a business account
After selecting the appropriate social media channels, create a business account that reflects your personality and brand. Include links to your website, a professional photo, and contact information in your comprehensive bio.
Share valuable content
Engage your audience by providing them with useful content that is relevant to their interests. In order to establish oneself as a thought leader, distribute blog posts, news about the real estate industry, and strategies and suggestions.
Use visuals
Visual material is more likely to be noticed by your audience than text-based information. Excellent photographs and videos may be used to promote your listings, celebrate your triumphs, and provide insight into your realtor life in the background.
Engage with your audience
Respond to comments and direct messages as quickly as possible since participating in virtual entertainment demands dedication. Spend time chatting to and asking your audience questions to create a feeling of community around your business.
Use paid advertising
Paid social media advertising might be an excellent strategy to reach a larger audience. Stages, like Facebook and Instagram, let you to locate people who would be a suitable fit by targeting them based on their leisure hobbies, financial position, and behavioral patterns.
Monitor your results
To determine what is and is not working, it is essential to keep an eye on your social media numbers. Utilize analytics tools to monitor interactions, follower growth, and website traffic, and adjust your strategy accordingly.
At last, virtual entertainment might help land agents associate with their objective market and construct their business. By adhering to these guidelines, you can use social media to communicate with potential clients, reach a larger audience, and establish yourself as a reliable and knowledgeable real estate agent in your area.
The 3 Audiences To Target In Facebook For Realtors
With Facebook revolutionizing the use of the internet and instant feedback communication channels, it's no surprise that they are one of the most widely used platforms in the world. Although it's a good thing for you to have that big of a potential market, let's keep in mind that the goal of our marketing efforts at the time being Is targeted marketing – so you need to find which ones of the many users of Facebook you want to connect to with your content. To find your audience, you must first know who to look for, what to look for and where to look.
1. Look alike Audiences
Lookalike audiences are one of the most successful methods to target your ideal consumer on Facebook. This feature allows you to create a new audience based on people who are similar to your current customers.
Upload a list of your current customers' email addresses or phone numbers to build a lookalike audience. Following that, Facebook will use this information to discover others with similar interests, hobbies, and demographics. You may even construct a clone crowd based on website traffic or Facebook page commitment.

2. Custom Audiences
Custom audiences on Facebook are yet another fantastic approach to reach out to your target population. Custom audiences allow you to find people who are already engaged with your content and showed an interest in it by clicking, viewing, sharing and the like. Find those people and create content specifically for them.
Another thing you can do is to upload your own knowledge base. If you already have contact information of leads you know have a high chance of converting to becoming clients, upload their information and use it to target ads to their Facebook accounts and leave digital footprints. This might be used to track website visitors and target them with relevant advertisements.
3. Demographic Targeting
The most fundamental technique to identify your ideal Facebook consumer is through demographic targeting. You may target users based on their age, gender, geography, hobbies, and habits by using this tool.
To use segment targeting, you must first understand your target market. If you're selling highly-specific estate like condominiums or properties in the heart of a busy business sector, then you already know that it should be young professionals you are targeting – those whose primary goal is to have somewhere to live while they work, not somewhere to live to settle down.  
You can also go the direct communication route with Facebook (especially with those you are sure want to transact with you!). Knowing the three Facebook audiences allows you to create advertisements that reach the appropriate individuals at the right time and are incredibly effective. Whether you're employing clone crowds, tailor made crowds, or segment concentrating on, it's essential to pinpoint your ideal customer and adapt your notifications to their precise demands and preferences.
What Are the Consequences of an Unidentified Target Market?
What happens if you don't know your target market? All your efforts may just be in vain. Knowing your target market is the foundation you need to launch an effective target marketing campaign. It could have quite a few detrimental effects such as:
Inefficient Use of Resources
If you don't know who your target market is, you risk wasting money on advertising methods that won't reach the correct individuals. For example, first-time homeowners are unlikely to purchase a premium house. Asset mismanagement and speculative earnings might harm the firm.
Difficulty Standing Out
Not knowing who to stand out to means you won't be able to stand out. Keep in mind that the real estate business is already pretty congested as is – there's a lot of agents, institutions and alternative options to get assistance from when you want to buy or sell a house so the best way to keep thriving is to keep standing out.
Missed Opportunities
If you don't reach the right audience, then you won't be able to grab the opportunity of having an interested audience become a client. If your marketing efforts reach just about whoever then the lead conversion would be slower, causing you to miss a lot of potential sales.
Reduced Customer Loyalty
If customers don't feel like you don't know what you're talking about and don't know what it is they want which is why you can't create content addressing those specific points, then they won't be loyal and trust you with their business. As a result, fewer clients may return, and client loyalty may continue.
Reduced Revenue
Last but not least, your real estate firm may lose money if you do not designate your target market. You'll acquire more high-quality leads if you target the proper demographic with your marketing efforts.
Before doing anything else we mentioned in the entirety of the article, know your target market first. If you want your efforts to pay off, take the time to gather and observe the real estate market first to be able to pinpoint who specifically you could and want to help – it may sound like a lot of effort but it'll be worth it as you see a significant increase in sales and business growth!