It might be challenging to increase your Instagram following, especially if you're a small business owner. You've probably realized that either your interaction has plateaued or that your follower count isn't increasing as quickly as you'd want. This is the Instagram Growth Challenge.
Instagram growth isn't just about numbers; it's about building an engaged community. To conquer this challenge, I'll explore 10 game-changing tests in the following sections. These tests address key aspects of Instagram growth, from optimizing your profile to enhancing content strategy and engagement techniques.

By taking on these challenges, you'll gain the skills and insights needed to propel your solo business forward on Instagram. Let's dive in and conquer the Instagram Growth Challenge together!
Test 1: Optimize Your Profile
Your Instagram profile is your digital calling card, and optimizing it is the first step towards growth. When users visit your profile, it should clearly convey who you are and what you offer. Here's how to ace this test:
1. Profile Picture: Select a distinctive and high-quality profile picture. If you're a solo business owner, opt for a professional headshot that exudes credibility and approachability. Ensure that the colors and background resonate well with your brand and industry 
2. Username: Keep it simple and reflective of your brand. Avoid overly complex or unrelated usernames.
3. Bio: Craft a compelling and concise bio that tells visitors what you do, what you stand for, and what they can expect from your content. Add a dash of personality to make it memorable.
4. Contact Information: Ensure your contact details are up-to-date. Make it easy for potential customers or collaborators to get in touch.
5. Link: Use the link in your bio strategically. It can lead to your website, a specific product, or even a recent blog post.
6. Story Highlights: Craft engaging story highlights that feature your top content and essential offerings. These highlights play a vital role in helping visitors grasp the essence of your brand quickly
Optimizing your profile may seem simple, but it's a vital foundation for Instagram growth. By acing this first test, you'll make a strong impression and lay the groundwork for attracting and retaining followers interested in your solo business.
The basis of your Instagram presence is the stuff you post there. You need to have an effective content strategy in place if you want to pass this exam and promote growth. How to begin going is as follows:
1. Define Your Brand's Voice: Before you post, know how you want your brand to sound. Are you casual and friendly or professional and formal? Consistency in tone helps create a cohesive brand identity.
2. Know Your Audience: Understand your target audience's preferences and interests. What kind of content resonates with them? Tailor your posts to meet their expectations.
3. Mix Up Your Content: Variety keeps your feed engaging. Share a mix of photos, videos, stories, and reels. Experiment with different content formats to see what works best.
4. Plan Your Content Calendar: Consistency is key. Create a content calendar to schedule posts in advance. This ensures a steady flow of content and helps you stay organized.
5. Storytelling Matters: Craft compelling captions that tell stories or provide value. Share personal anecdotes, tips, or insights related to your niche.
6. Visual Aesthetics: Maintain a consistent visual style. Use filters, color schemes, and editing techniques that align with your brand's image.
7. Hashtags: Research and use relevant hashtags in your posts to increase discoverability. Mix popular and niche hashtags for a broader reach.
8. Engage Your Audience: Encourage interaction by asking questions, conducting polls, or running contests. Respond to comments promptly to foster a sense of community.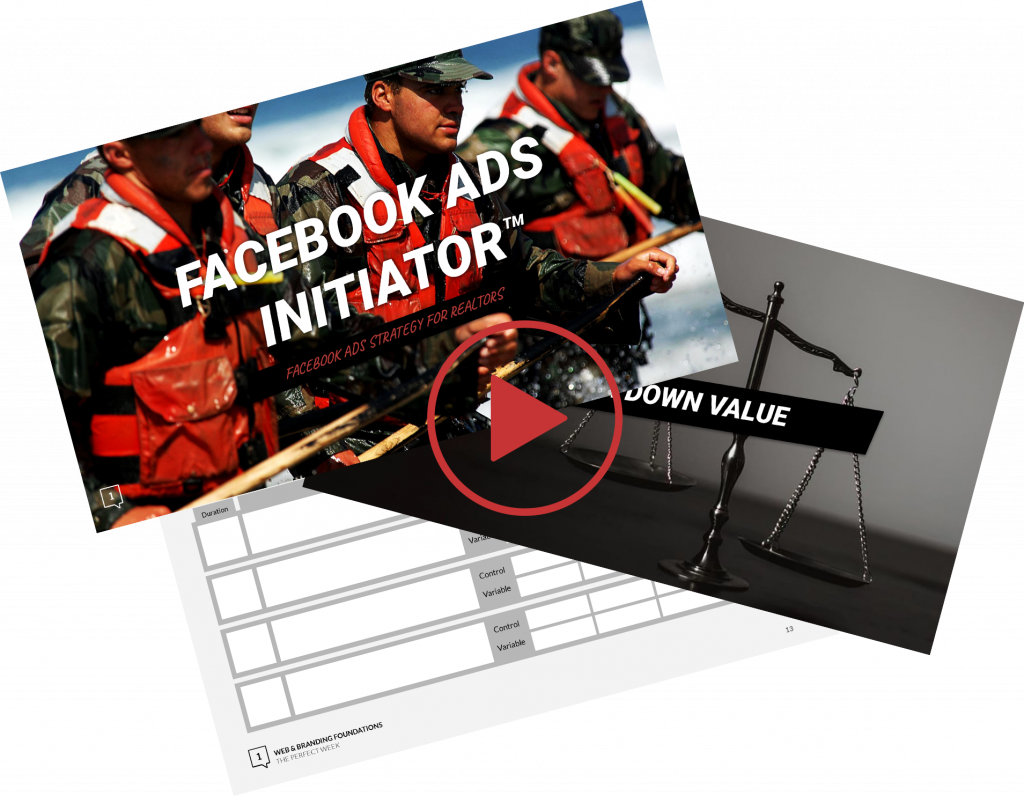 YOU'RE RUNNING OUT OF WAYS TO GENERATE LEADS BUT WE HAVE A SIMPLE SOLUTION
In this free workbook, you'll discover:
Whenever you are ready, click the RED button below that says "Grab my workbook now"
Test 3: Hashtags and Keywords
In the world of Instagram, hashtags and keywords are your keys to discoverability. To excel in this test and boost your Instagram growth, here's what you need to know:
Research Relevant Hashtags:
Spend time researching and curating a list of hashtags relevant to your niche. Look for a mix of popular and niche-specific hashtags that align with your content.


Create Unique Hashtags:
Consider creating your own branded hashtag. This not only promotes your brand but also encourages user-generated content and engagement.


Strategic Placement:
Incorporate hashtags organically within your captions or as the first comment. Avoid stuffing your captions with too many hashtags; it can come across as spammy.


Use Keywords in Captions:
Besides hashtags, include relevant keywords naturally within your captions. These keywords can help your content appear in Instagram's search results.


Monitor Hashtag Performance:
Keep an eye on the performance of your chosen hashtags. Are they driving engagement and reach? Adjust your hashtag strategy accordingly.


Explore Trending Hashtags:
Stay updated on trending hashtags within your niche. Participating in relevant trends can increase your visibility.


Engage with Hashtag Communities:
Interact with posts that use the same hashtags as you. This can introduce your content to a broader audience.


Location Tags:
If applicable, use location tags to connect with local audiences and increase your reach in specific geographic areas.
Test 4: Engagement Techniques
Engagement is the lifeblood of your Instagram growth strategy. It's not just about accumulating followers; it's about building an active and loyal community around your brand. Here are some engagement techniques and the context behind them:
Genuine Interaction:
Don't treat Instagram as a one-way street. Engage with your audience by responding to comments, acknowledging direct messages, and actively participating in conversations related to your niche.


Show Appreciation:
Take time to appreciate your followers. Regularly like and comment on their content, especially if it aligns with your brand's interests.


Host Giveaways and Contests:
Organize contests or giveaways to incentivize engagement. These can help you reach new audiences and encourage user-generated content.


Use Instagram Stories:
Stories are a fantastic tool for real-time engagement. Polls, questions, and quizzes can make your audience feel involved and heard.


Collaborate with Others:
Partner with influencers or other businesses in your niche. Collaboration can introduce your brand to their followers and vice versa, broadening your reach.


User-Generated Content (UGC):
Encourage your followers to create content related to your brand. Repost UGC with proper credit to show appreciation and build a sense of community.


Host Live Streams:
Going live provides an opportunity for real-time engagement. You can address questions, share insights, and connect with your audience on a personal level.


Analyze Engagement Metrics: Use Instagram Insights to analyze which posts generate the most engagement. Learn from your top-performing content to refine your strategy.

Engagement techniques are crucial because they foster a sense of connection and loyalty among your followers. When people feel valued and heard, they're more likely to become dedicated advocates for your brand.
LEARN HOW WE'VE GENERATED OVER
100,000 LEADS

FOR OUR REAL ESTATE CLIENTS LAST YEAR
Marketing Strategy – create inbound strategies to better position you for the long game.

Systems Implementation – we design and implement systems for you to buy back your time.
Brand Building – position you as the thought leader and authority in your community.
Test 5: Collaborations and Partnerships
Collaborations and partnerships are like jet fuel for your Instagram growth journey. They can catapult your solo business to new heights by connecting you with fresh audiences, enhancing your credibility, and expanding your reach. 
Let's dive into this crucial test, and uncover the keys to successful collaborations and partnerships on Instagram.
Identify Potential Collaborators
To initiate successful collaborations, you first need to identify potential partners who align with your brand's values and target audience. Look for influencers, complementary businesses, or content creators in your niche who share a similar target demographic. These individuals or entities should have a following that you'd like to tap into.
Build Relationships
Effective collaborations often begin with a genuine connection. Before proposing a collaboration, take the time to engage with potential partners. Like, comment on, and share their content. Engaging with their posts and stories not only shows your appreciation but also helps you establish a rapport.
Define Clear Objectives
Clearly outline your objectives for the collaboration. What are you looking to achieve? Is it an increase in followers, reaching a specific demographic, boosting engagement, or something else entirely? Understanding your goals will help you find the right collaborators and shape the collaboration's direction.
Reach Out Professionally
When reaching out to potential collaborators, do so professionally and clearly communicate the benefits of the partnership for both parties. Make your proposal concise and personalized to show that you've done your homework and understand how the collaboration can be mutually beneficial.
Collaborate on Content
Collaboration content should resonate with both your audiences. Consider co-hosting an Instagram Live session, running a joint giveaway, or creating content together, such as a collaborative photo shoot. The content should reflect both brands' values and messaging.
Cross-Promote
Promote the collaboration extensively on both your profiles, stories, and other social media channels. Encourage your followers to check out your collaborator's content and vice versa. Cross-promotion maximizes the visibility of the partnership, leading to a broader reach and increased engagement.
Measure Success
After the collaboration, analyze the impact on your Instagram growth. Did you gain new followers? Did engagement metrics, such as likes, comments, and shares, increase? Utilize Instagram Insights and other analytics tools to measure the success of the partnership objectively. This data-driven approach will help you refine your future collaboration strategies.
Collaborations and partnerships are strategic investments in your Instagram growth. They can help you unlock new opportunities, reach untapped markets, and establish credibility within your niche. When done right, these alliances can lead to substantial follower growth and brand recognition
Consistency is the heartbeat of Instagram growth. To succeed in this test, you must establish a well-planned and reliable posting schedule. It's not just about how often you post, but also when you post that matters. Here's how to master this aspect of Instagram growth effectively:
1. Understand Your Audience
The key to determining the ideal posting schedule lies in understanding your audience's behavior. Utilize Instagram Insights to gain insights into when your followers are most active. This valuable data reveals the peak days and hours when your content is likely to receive the most engagement.
2. Consistency Matters
Once you identify your audience's optimal times, commit to a consistent posting schedule. Whether it's daily, several times a week, or weekly, maintaining a regular rhythm ensures that your followers know when to expect fresh content. Predictability can lead to increased engagement and loyalty.
3. Experiment and Adapt
While consistency is vital, don't shy away from experimentation. Instagram's algorithm and user behavior can change over time. Periodically test different posting times and days to gauge their impact on engagement and reach. Be flexible and willing to adapt your schedule based on the performance data you collect.
4. Utilize Scheduling Tools
Managing a consistent posting schedule can be demanding, especially for solo business owners juggling multiple responsibilities. Leverage social media scheduling tools like Buffer, Hootsuite, or Instagram's own built-in scheduling feature. These tools allow you to plan and automate your posts, ensuring that your content goes live even when you're occupied with other tasks.
5. Mix Up Content Types
Variety is the spice of Instagram. Diversify the types of content you post to keep your audience engaged and entertained. Incorporate photos, videos, Instagram Stories, reels, and carousel posts into your schedule. Different content formats can cater to varying audience preferences and broaden your reach.
6.Engage Across Time Zones
If your target audience spans different time zones, factor this into your posting schedule. Schedule posts strategically to reach followers in various regions during their respective peak activity times. This inclusiveness demonstrates your commitment to engaging with a global audience.
7. Story Schedule
Consistency in Stories is equally important. Instagram's story scheduling feature allows you to plan Stories in advance. Create a storyline that keeps your audience engaged throughout the day. Story content should complement your main feed posts and reinforce your brand message.
8. Analyze Post Performance
Your posting schedule should never remain static. Regularly evaluate the performance of your posts by tracking metrics such as likes, comments, shares, and reach. Identify when your content receives the most engagement and reach, and adjust your posting schedule accordingly to capitalize on these peak times.
Test 7: Stories Engagement
Instagram Stories are a dynamic and essential feature that can significantly contribute to your Instagram growth. To excel in this test, you'll need to harness the full potential of Stories:
1.Use Stories Daily
Consistency is paramount in Stories. Aim to share Stories daily to keep your audience engaged and your brand top of mind. Frequent updates provide your followers with fresh content to look forward to.
2. Mix Content Formats
Diversify the types of content you share in your Stories. Embrace various formats, such as photos, short videos, polls, questions, and countdowns. Variety not only keeps your audience interested but also allows you to experiment with different engagement techniques.
3. Utilize Highlights
Create Story Highlights to curate and organize your best Stories. Highlights appear directly below your bio, making them a valuable resource for new visitors to your profile. Use Highlights to showcase your products or services, share user-generated content, provide how-to guides, or tell your brand's story.
4.Go Live
Instagram Live is a potent tool for real-time engagement. Host live sessions where you can interact with your audience, answer questions, and provide exclusive content. Going Live allows you to establish a deeper connection with your followers and receive immediate feedback.
5. Incorporate Interactive Features
Leverage interactive features like polls, questions, quizzes, and sliders in your Stories. These elements encourage user participation and engagement. Ask for opinions, conduct mini-surveys, or quiz your audience on fun topics related to your brand or niche.
6. Share Behind-the-Scenes Content
Give your audience a glimpse behind the curtain by sharing behind-the-scenes content. Show the human side of your brand by highlighting team members, showcasing your workspace, or offering sneak peeks of upcoming projects. This transparency builds trust and relatability.
7.  Cross-Promote and Tease Content
Use Stories to cross-promote your regular posts, products, or blog articles. Create teaser content that entices your audience to swipe up or visit your profile for more details. This strategy drives traffic to your profile and boosts engagement.
8. Analyze Performance
Regularly review the performance of your Stories using Instagram Insights. Track metrics such as views, engagement, and swipe-ups to understand what resonates with your audience. Analyzing this data will help you refine your Stories strategy over time.
Instagram Stories are a dynamic tool for engaging your audience in different ways. They offer a chance for real-time connection and quick updates, enhancing your Instagram growth by keeping your audience engaged and connected to your brand.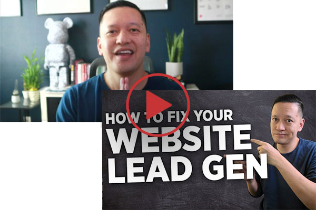 YOUR WEBSITE ISN'T GENERATING ANY LEADS BUT WE HAVE A SOLUTION​
In this free 20 minute video training you'll discover:
Whenever you are ready, click the RED button below that says "Grab my training now"
Test 8: Analytics and Insights
Knowing how well your Instagram post is performing is not just a test; it's also an essential step on the road to Instagram growth. We'll investigate the potential of analytics and insights in this exam and how they may help your single business succeed.
1. Instagram Insights
Instagram offers a built-in analytics tool known as Instagram Insights. This powerful tool provides a treasure trove of data, allowing you to gain a deeper understanding of your audience and content performance:
Follower Demographics:

Insights reveal valuable information about your followers, including their age, gender, location, and active hours. This knowledge empowers you to tailor your content to their preferences effectively.
Post Performance:

Dive into the performance of individual posts. Metrics such as reach, impressions, likes, comments, shares, and saves provide insights into what resonates with your audience. Identify your top-performing content and learn from it.
Story Insights:
Explore how your Stories perform by examining view counts, engagement rates, and impressions. Stories insights help you refine your Stories strategy, ensuring that your short-lived content makes a lasting impact.
2. Track Engagement Metrics
Engagement metrics are the heartbeat of your Instagram growth strategy. Pay close attention to the following metrics to assess content performance:
Engagement Rate:
Calculate the percentage of engagement (likes, comments, shares) relative to your follower count. A higher engagement rate indicates that your content resonates well with your audience and encourages interaction.
Reach vs. Impressions:
Understand the distinction between reach and impressions. Reach measures the number of unique users who saw your content, while impressions represent the total number of times it was viewed. These metrics provide valuable insights into your content's visibility and impact.
Click-Through Rate (CTR):
For Stories and link-based posts, CTR measures the percentage of viewers who clicked on your links. A high CTR suggests that your content is compelling or that your call to action is effective.
3. Content Analysis
Content diversity is essential for engaging your audience effectively. Analyze the performance of different content types (e.g., images, videos, carousels) to identify trends and patterns. Determine which types of posts generate the most engagement and adjust your content strategy accordingly.
4.Timing and Frequency
Timing is everything on Instagram. Use insights to analyze when your audience is most active and which days they engage the most. Adjust your posting schedule to align with these peak times, enhancing your content's visibility and reach.
5.Competitor Analysis
Keep a watchful eye on your competitors. Analyze their content, engagement strategies, and audience growth. Learning from their successes and failures can provide valuable insights for your own Instagram growth strategy. Identify gaps in their content and fill them with your unique value.
6. Set Goals and Measure Progress
Success on Instagram requires clear goals and a means to measure progress. Establish specific, measurable, and time-bound objectives for your Instagram growth, such as increasing followers, improving engagement rates, or driving website traffic. Regularly assess your progress toward these goals using the insights and analytics provided.
Test 9: Ad Campaigns and Promotions
Strategic advertising can be a game-changer for Instagram growth. In this test, we'll explore how to run effective ad campaigns and promotions:
1. Instagram Ads
Instagram offers a range of advertising options, including photo ads, video ads, carousel ads, story ads, and more. To excel in this test:
Identify Objectives:
Clearly define your advertising goals. Are you looking to increase website traffic, drive app installations, boost engagement, or generate sales? Tailor your ad campaign accordingly.
Target Audience:
Leverage Instagram's robust targeting options. Define your ideal audience based on demographics, interests, behaviors, and location. Narrowing down your audience ensures that your ads reach the right people.
Compelling Visuals and Copy:
Craft attention-grabbing visuals and persuasive ad copy. Make sure your ad aligns with your brand's identity and resonates with your target audience.
Budget and Scheduling:
Set a reasonable budget for your ad campaign and choose a schedule that aligns with your objectives. Instagram allows you to control your spending and ad placement.
Track Performance:
Monitor the performance of your ads using Instagram Insights and ad analytics. Measure key metrics like reach, engagement, clicks, and conversions. Adjust your campaign based on performance data.
2. Promotions
In addition to paid ads, you can run promotions on your Instagram profile to boost engagement and attract new followers:
Contests and Giveaways:
Organize contests or giveaways with enticing prizes. Encourage participants to follow your account, like your posts, tag friends, or use a specific hashtag. Contests create buzz and attract attention.
Limited-Time Offers:
Create a sense of urgency with limited-time promotions. Offer exclusive discounts, flash sales, or early access to your products or services to incentivize engagement and purchases.
Collaborations with Influencers:
Partner with influencers in your niche to promote your brand or products. Influencers can introduce your profile to their engaged followers, expanding your reach.
3. Sponsored Posts
Consider sponsoring posts on your profile to ensure they reach a broader audience. Sponsored posts appear in the feeds of users who don't follow your account, exposing your content to potential new followers.
4. Measuring ROI
It's essential to measure the return on investment (ROI) for your ad campaigns and promotions. Calculate the cost per acquisition (CPA) and assess whether the results align with your objectives. Adjust your strategy based on the ROI of different campaigns.
Test 10: Community Engagement and Networking
Building a strong community and network on Instagram is pivotal for sustainable growth. In this test, we'll delve into effective strategies for community engagement and networking:
1. Build Genuine Relationships
Engage Authentically:
Respond to comments and messages promptly and with authenticity. Show appreciation for your followers' support and contributions.
Acknowledge User-Generated Content (UGC):
When followers create content related to your brand, acknowledge it and give proper credit. Sharing UGC demonstrates your appreciation and builds community spirit.
2.Collaborate with Others
Engage with Influencers:
Reach out to influencers in your niche for collaborations. Influencers can introduce your brand to their audience, increasing your visibility.
Network with Peers:
Connect with fellow business owners, content creators, and individuals in your niche. Networking can lead to valuable partnerships, collaborations, and knowledge sharing.
3. Run Challenges and Hashtag Campaigns
Create Challenges:
Develop Instagram challenges related to your niche or industry. Encourage your followers to participate and use a specific hashtag. Challenges can spark creativity and foster a sense of community.
Host Hashtag Campaigns:
Promote the use of a branded hashtag associated with your brand or campaign. Encourage your audience to share their experiences, stories, or photos using the hashtag. This user-generated content can boost your brand's visibility.
4. Engage with Your Audience's Content
Show Appreciation:
Regularly like, comment on, and share your followers' content, especially if it aligns with your brand's interests. This reciprocity strengthens your community bonds.
Respond to Mentions:
Keep an eye on mentions of your brand or relevant keywords. Respond to mentions promptly and engage in conversations related to your niche.
5. Organize Virtual Events
Webinars and Live Q&A:
Host webinars or live question-and-answer sessions related to your expertise or industry. Virtual events create opportunities for real-time engagement and networking.
6.Leverage Instagram's Engagement Features
Use Polls and Questions in Stories:
Polls and questions in Stories invite your audience to participate actively. You can gather feedback, answer queries, or spark discussions.
Go Live for Direct Interaction:
Instagram Live allows you to interact with your audience in real time. Host live sessions, interviews, or workshops to connect with your community.
Instagram growth for solo business owners is an exciting journey filled with tests and strategies. By mastering these ten tests, you'll unlock the full potential of Instagram as a powerful platform for brand expansion.

From optimizing your profile to leveraging ads, analytics, and community engagement, each test is a stepping stone toward sustainable growth.

Remember, success on Instagram is a blend of creativity, strategy, and continuous learning. Embrace these tests, adapt to your audience, and watch your solo business flourish on Instagram.