Embarking on the journey of entrepreneurship is often an exhilarating yet daunting endeavor. For solo business entrepreneurs, the path to success can be particularly challenging. While they possess a unique set of skills, determination, and vision, there is a pervasive shadow that lurks in the minds of many: Imposter Syndrome.
Imposter Syndrome, characterized by feelings of inadequacy and self-doubt despite evidence of competence and accomplishment, can be a silent, insidious companion on the entrepreneurial journey. In this comprehensive guide, I'll delve deep into the realm of Imposter Syndrome, exploring its origins, manifestations, and, most importantly, strategies to overcome it as a solo business entrepreneur.
Understanding Imposter Syndrome in Entrepreneurship
To effectively combat Imposter Syndrome as a solo business entrepreneur, it's essential to delve deeper into its intricacies within the entrepreneurial context. The specifics of imposter syndrome differ from person to person; it is not a universal feeling. I'll focus on the aspects of imposter syndrome that are most pertinent to entrepreneurs in this blog post.
1. The Entrepreneurial Mindset
Entrepreneurs are gamblers and thinkers by nature. They're willing to invest the time, effort, and money required to make those opportunities a reality because they see opportunities where others may not. But Imposter Syndrome can also flourish in this very thinking.
Imposter's Whispers: Entrepreneurs often wear multiple hats, from marketing guru to financial wizard, and everything in between. This constant need to adapt, learn new skills, and make pivotal decisions can lead to nagging self-doubt. Entrepreneurs might question whether they are truly capable of handling all these diverse responsibilities.
2. Comparison in the Age of Social Media
In the digital age, where social media platforms showcase curated success stories and polished images of entrepreneurship, the comparison trap becomes a formidable adversary.
Imposter's Whispers: Scrolling through Instagram or LinkedIn, entrepreneurs may come across posts celebrating seemingly overnight success stories or luxurious lifestyles. These highlight reels can amplify feelings of inadequacy, making solo entrepreneurs question their own progress and worthiness.
3. Fear of Failure
Entrepreneurship is inherently risky. Unlike traditional employment, where the roles and responsibilities are well-defined, entrepreneurs often navigate uncharted waters. This uncertainty can magnify the fear of failure, a common trigger for Imposter Syndrome.
Imposter's Whispers: When faced with setbacks or challenges, entrepreneurs may interpret them as evidence of their own inadequacy. The fear of being exposed as a fraud can lead to anxiety and hesitation in decision-making.
4. Lack of External Validation
In traditional employment, periodic performance reviews and recognition from superiors provide a sense of validation. In contrast, solo entrepreneurs often lack such external measures of success.
Imposter's Whispers: Without the routine reassurance of a manager or supervisor acknowledging their contributions, entrepreneurs might struggle to recognize their achievements. This can lead to a persistent feeling of being an impostor, even in the face of tangible success.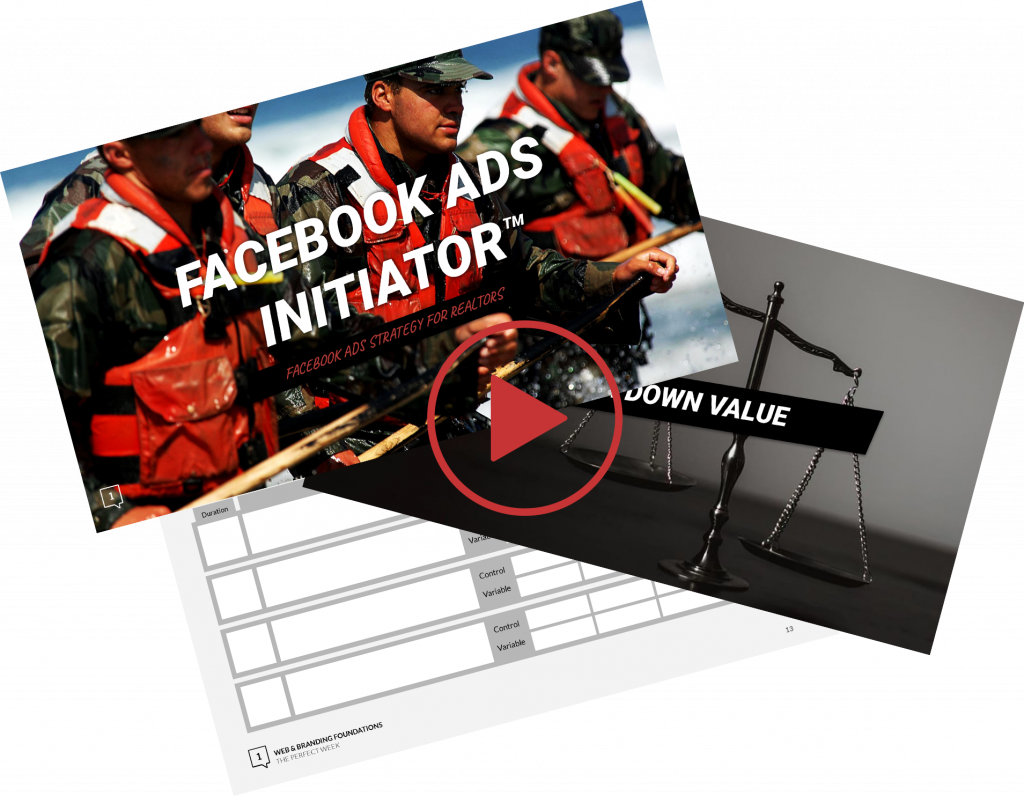 YOU'RE RUNNING OUT OF WAYS TO GENERATE LEADS BUT WE HAVE A SIMPLE SOLUTION
In this free workbook, you'll discover:
Whenever you are ready, click the RED button below that says "Grab my workbook now"
The Impact of Imposter Syndrome on Entrepreneurs
Imposter Syndrome isn't a benign condition that quietly lingers in the background. Instead, it can manifest in various ways, significantly impacting entrepreneurs and their businesses. Let's delve into the tangible consequences of Imposter Syndrome on the entrepreneurial journey.
1. Stifled Innovation
Entrepreneurs are known for their creativity and ability to think outside the box. However, when Imposter Syndrome takes hold, it can act as a creativity killer.
Imposter's Grip: Entrepreneurs plagued by self-doubt may hesitate to pursue innovative ideas or take calculated risks. They may be concerned that their ideas are insufficient or that they lack the necessary talents to carry them out successfully. As a result, this anxiety might impede their enterprises' potential growth, trapping them in their comfort zones.
2. Burnout
The relentless pursuit of perfection and the fear of being exposed as a fraud can be mentally and physically exhausting.
Imposter's Grip: Entrepreneurs battling Imposter Syndrome often overwork themselves in an attempt to prove their worth. They could work excessive hours, neglect self-care, and put their businesses before their own health and wellbeing. This might eventually result in burnout, which is harmful to the individual entrepreneur and jeopardizes the viability of their business.
3. Limiting Opportunities
Networking, collaboration, mentorship, and seeking investment are integral parts of entrepreneurial success. Imposter Syndrome can hinder these crucial aspects of growth.
Imposter's Grip: Entrepreneurs grappling with Imposter Syndrome might shy away from networking events, collaborations, or opportunities for mentorship and investment. They may feel unworthy of these interactions, fearing that they will be exposed as frauds. This self-imposed isolation can limit their business's potential for growth and development.
4. Reduced Self-Confidence
A lack of confidence can be paralyzing for entrepreneurs, as it impacts their ability to make decisions and take action.
Imposter's Grip: Persistent self-doubt can erode self-confidence, making it challenging for entrepreneurs to trust their judgment and instincts. This lack of confidence can manifest in indecision, hesitation, and an overall reluctance to seize opportunities or navigate challenges effectively.
5. Procrastination and Perfectionism
Imposter Syndrome can also manifest as procrastination and perfectionism, two traits that can be detrimental to an entrepreneur's productivity.
Imposter's Grip: Entrepreneurs plagued by self-doubt might put off tasks, fearing they won't meet their own lofty standards. They may become trapped in a cycle of perfectionism, endlessly refining their work while failing to launch products or services in a timely manner. This delay can hinder business growth and competitiveness.
LEARN HOW WE'VE GENERATED OVER
100,000 LEADS

FOR OUR REAL ESTATE CLIENTS LAST YEAR
Marketing Strategy – create inbound strategies to better position you for the long game.

Systems Implementation – we design and implement systems for you to buy back your time.
Brand Building – position you as the thought leader and authority in your community.
Overcoming Imposter Syndrome as an Entrepreneur
Imposter Syndrome can be a daunting challenge for solo entrepreneurs, but it's not insurmountable. Here's a concise guide to overcoming it:
1. Acknowledge and Normalize:
Recognize that Imposter Syndrome is common and not a sign of weakness. Share your feelings with trusted individuals to normalize the conversation around self-doubt.
2. Track Achievements:
Maintain a success journal to record your accomplishments, big and small. Regularly review them to bolster your confidence.
3. Seek Mentorship:
Connect with experienced entrepreneurs for guidance and support. Their insights can help you navigate self-doubt and challenges.
4. Set Realistic Goals:
Break down your business objectives into achievable goals with actionable plans. Focus on progress, not perfection.
5. Practice Self-Compassion:
Be kind to yourself. Replace self-criticism with self-compassion, and surround yourself with positivity.
6. Challenge Negative Self-Talk:
Identify and challenge negative thoughts. Replace them with positive affirmations and evidence of your competence.
7. Embrace Continuous Learning:
 View learning as a path to growth. Invest in education, seek feedback, and maintain a growth mindset.
8. Celebrate Successes:
Make celebrating achievements a habit, reinforcing your sense of accomplishment.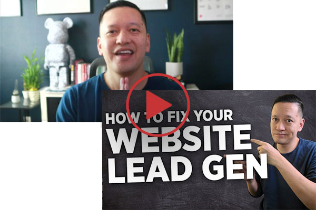 YOUR WEBSITE ISN'T GENERATING ANY LEADS BUT WE HAVE A SOLUTION​
In this free 20 minute video training you'll discover:
Whenever you are ready, click the RED button below that says "Grab my training now"
Imposter Syndrome's Role in Entrepreneurial Growth
Surprisingly, Imposter Syndrome can play a complex role in fostering entrepreneurial growth when harnessed correctly. Here's a concise exploration of how it can serve as a catalyst for development:
1. Drive for Continuous Learning:
 Imposter Syndrome often pushes entrepreneurs to continually seek knowledge and skills. The fear of being "found out" motivates them to stay at the forefront of their industry, resulting in personal and business growth.
2. Adaptability:
Entrepreneurs grappling with Imposter Syndrome frequently develop a heightened sense of adaptability. This skill enables them to pivot swiftly when market conditions change, positioning their businesses for success.
3. Empathy and Humility:
Overcoming Imposter Syndrome can cultivate humility and empathy. Entrepreneurs who've experienced self-doubt tend to be more understanding of the challenges others face, leading to better relationships and collaboration.
4. Tenacity:
Those who conquer Imposter Syndrome emerge more tenacious and determined. They push through obstacles with unwavering resolve, making them more resilient entrepreneurs.
Entrepreneurial Imposter Syndrome FAQs and Expert Insights
Let's explore common questions about Imposter Syndrome in entrepreneurship and gather expert insights:
Q1: Is Imposter Syndrome more common among solo entrepreneurs than those in traditional employment?
Expert Insight (Dr. Jane Smith, Psychologist):

Imposter Syndrome can be amplified in solo entrepreneurs due to the absence of a structured support system and the constant need to prove themselves.
Q2: Can Imposter Syndrome be entirely eliminated, or is it something entrepreneurs must learn to manage?
Expert Insight (Tom Reynolds, Serial Entrepreneur):

While complete elimination is challenging, entrepreneurs can effectively manage Imposter Syndrome, viewing it as part of their journey.
Q3: What strategies are most effective in helping entrepreneurs overcome Imposter Syndrome?
Expert Insight (Susan Martinez, Business Coach):

Effective strategies include building self-awareness, seeking support, setting realistic goals, and cultivating a growth mindset.
Q4: Are there warning signs for entrepreneurs to recognize Imposter Syndrome in themselves?
Expert Insight (John Carter, Leadership Consultant):

Watch for signs like chronic self-doubt, fear of failure hindering decision-making, hesitancy to seek help or collaborate, and excessive perfectionism.
Q5: Can Imposter Syndrome affect an entrepreneur's ability to lead and inspire a team?
Expert Insight (Dr. Emily Turner, Leadership Psychologist):

Yes, but it can also make leaders more relatable and empathetic when managed effectively.
Q6: How can entrepreneurs leverage Imposter Syndrome for growth?
Expert Insight (Mark Davis, Startup Mentor):

Harness Imposter Syndrome as motivation for continual learning, adaptation, and resilience in the face of challenges.
Imposter Syndrome, a common challenge for solo entrepreneurs, can be overcome. Acknowledge and normalize self-doubt, then employ strategies like setting realistic goals, practicing self-compassion, and embracing continuous learning.
Imposter Syndrome can also be a catalyst for growth, driving adaptability, resilience, and empathy. It's not a weakness but a testament to ambition. With these insights and strategies, entrepreneurs can conquer it, boost confidence, and strive for success in their entrepreneurial journey.