Hey there, fellow solo business owner! If you're like me, steering your own ship in the vast sea of entrepreneurship, you know that every lead is a potential treasure chest. In this blog, I'm going to delve into the art and science of nurturing leads because, well, let's face it – in the solo game, I wear many hats, and the marketing hat is a critical one.
I'll unravel the mysteries of lead nurturing, why it's crucial, and how to rock it like a pro. You don't need a big team or a hefty budget for this – just a desire to learn and grow. So, grab your favorite beverage, get comfy, and let's embark on this educational journey to supercharge your business. It's time to level up your lead nurturing game!
The Significance of Lead Nurturing for Solo Business Owners
As a solopreneur, I am familiar with the emotional ups and downs that come with the territory. While the independence and flexibility are wonderful, the responsibilities and juggling act can be difficult at times. Lead nurturing comes into play here, and it's a game changer.
Lead nurturing is like the compass guiding your ship in the vast ocean of marketing. It's all about building relationships with your potential customers, the kind that goes beyond a single transaction. Here's why it's crucial:
Maximizing Your Resources: When you're a one-person show, every dollar and hour counts. Lead nurturing ensures that you invest your resources wisely, focusing on those who are genuinely interested in your product or service. This means higher conversion rates and less wastage.
Building Trust and Credibility: Trust is the currency of business. Eventually, you create trust and reputation by continually giving value and staying in touch with your leads. When it comes time to make a purchase, individuals are more inclined to choose your company over a competition.
Understanding Your Audience: Lead nurturing isn't just about bombarding leads with emails. It's about listening, learning, and tailoring your messaging to their needs and preferences. It helps you understand your audience better and, in turn, refine your product or service offerings.
Shortening the Sales Cycle: In the solo business world, time is money. By nurturing leads, you can guide them through the sales funnel more efficiently, turning prospects into customers faster. No more waiting around for potential clients to make up their minds.
Customer Retention: Lead nurturing doesn't stop after the first sale. It's a tool for keeping your customers engaged and satisfied, ultimately leading to repeat business and referrals
Understanding the Concept of Lead Nurturing
So, let's get down to business and divide it down into smaller components.
1. The Lead Journey: Imagine your potential customers as travelers on a journey. They start as strangers, become aware of your brand, consider your offerings, and eventually make a purchase. Lead nurturing is all about guiding them along this journey, step by step.
2. Personalization is Key: One-size-fits-all doesn't cut it in lead nurturing. It's about creating tailored experiences for your leads. This involves sending the right message at the right time, addressing their unique needs, and offering solutions that resonate with them.
3. Multi-Channel Approach: Lead nurturing isn't confined to a single channel. Email marketing, social media interaction, content marketing, webinars, and other methods may be used. The objective is to meet your leads where they are and communicate in the most effective method for them.
4. Quality over Quantity: It's not about bombarding leads with information; it's about providing value. Quality content and interactions trump the sheer volume of messages. Building a connection is more important than pushing for a sale.
5. Timing Matters: Knowing when to engage with your leads is crucial. Lead nurturing involves monitoring their behavior and interactions to send the right message at the most opportune moments. This is where automation and analytics tools come into play.
6. Relationship Building: Think of lead nurturing as the beginning of a beautiful relationship. It's about trust-building, empathy, and genuinely caring about your leads' problems and desires. This makes them more likely to choose you when they're ready to buy.
7. Continuous Learning: In the solo business game, there's always room for improvement. Lead nurturing is an ongoing process. It involves analyzing data, learning from your interactions, and adjusting your approach to better meet the needs of your leads.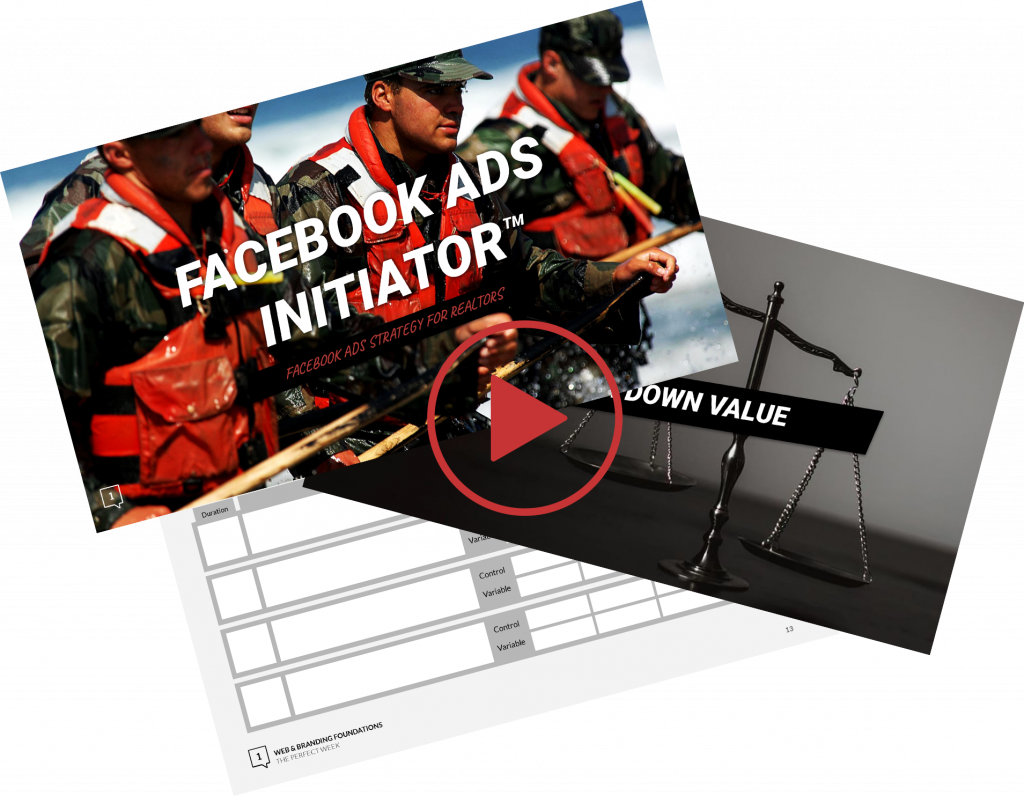 YOU'RE RUNNING OUT OF WAYS TO GENERATE LEADS BUT WE HAVE A SIMPLE SOLUTION
In this free workbook, you'll discover:
Whenever you are ready, click the RED button below that says "Grab my workbook now"
How to Create Lead Nurturing Campaigns
Let's pull up our sleeves and get down to business designing efficient lead nurturing efforts. Remember that as a sole proprietor, you are the captain of your ship, and your campaigns are your navigational aids. Here's how to set sail:
1. Define Your Goals: Every successful campaign starts with a clear goal. What do you want to achieve with your lead nurturing efforts? Is it more sales, higher engagement, or increased brand loyalty? Knowing your destination is essential.
2. Segment Your Audience: Not all leads are the same. Divide your leads into different segments based on their behavior, preferences, and demographics. This allows you to send targeted, relevant messages.
3. Develop Compelling Content: Content is king in lead nurturing. Create content that addresses your leads' pain points and provides solutions. This can include blog posts, emails, videos, or webinars – whatever suits your audience best.
4. Set Up a Communication Schedule: Consistency is key. Create a schedule for when and how often you'll communicate with your leads. Whether it's a weekly newsletter or a monthly webinar, stick to the plan.
5. Automate Wisely: As a solo business owner, you don't have time for manual, repetitive tasks. Use marketing automation tools to send messages, track interactions, and personalize content based on lead behavior.
6. Craft Engaging Emails: Email is a powerful tool in lead nurturing. Write subject lines that grab attention, and ensure your emails are mobile-friendly. Personalize messages, and include strong calls to action.
7. A/B Testing: Don't guess what works best; test it. Experiment with different subject lines, content, and delivery times. A/B testing helps you refine your approach based on real data.
8. Monitor and Analyze: Keep a close eye on the performance of your campaigns. Use analytics to understand which messages resonate with your leads and adjust your strategy accordingly.
9. Stay Responsive: Be prepared to answer questions and engage in conversations with your leads. Building relationships means being there when they need you.
10. Don't Overwhelm: Be mindful not to bombard your leads with too many messages. Balance your communication so that it's informative, not intrusive.
Effective Lead Nurturing Strategies
Now that we've covered the basics of lead nurturing and how to create campaigns, it's time to explore some strategies that can elevate your efforts to a whole new level. As a solo business owner, you need strategies that pack a punch and make the most of your resources. Here are some to consider:
1. Content Mapping: Map your content to the various stages of the buyer's journey. Create content that guides leads from awareness to consideration and, finally, to the decision stage. This ensures you're delivering the right information at the right time.
2. Personalization: Make your leads feel special by personalizing your messages. Address them by their name and tailor your content based on their past interactions and preferences. The more personalized, the more engaging.
3. Lead Scoring: Implement lead scoring to prioritize your leads. Assign scores based on lead behavior and engagement levels. This helps you focus your efforts on the most promising leads.
4. Drip Campaigns: Drip campaigns are a sequence of automated emails or messages that gradually introduce leads to your brand and offerings. They're effective at keeping leads engaged over time.
5. Social Media Engagement: Social media is a powerful tool for lead nurturing. Use it to share valuable content, interact with your audience, and build relationships.
6. Retargeting Ads: If a lead visits your website but doesn't convert, use retargeting ads to remind them of your brand. This keeps your business on their radar.
7. Educational Webinars: Hosting webinars on topics related to your industry or product can position you as an expert and keep your leads engaged and informed.
8. Case Studies and Testimonials: Showcase success stories from your satisfied customers. Nothing builds trust like real-world examples of your product or service in action.
9. Interactive Content: Quizzes, surveys, and interactive tools can be engaging ways to collect data and provide value to your leads.
10. Social Proof: Highlight the number of satisfied customers or social media followers to build trust and credibility.
LEARN HOW WE'VE GENERATED OVER
100,000 LEADS

FOR OUR REAL ESTATE CLIENTS LAST YEAR
Marketing Strategy – create inbound strategies to better position you for the long game.

Systems Implementation – we design and implement systems for you to buy back your time.
Brand Building – position you as the thought leader and authority in your community.
Nurturing Marketing Qualified Leads: Best Practices
Congratulations, you've made it to the point where you're dealing with Marketing Qualified Leads (MQLs).
These are the leads that have shown genuine interest and are further down the sales funnel. Now, it's time to nurture them in a way that encourages conversion.
Here are some best practices to make the most of your MQLs:
1. Lead Scoring Refinement: As you interact with your leads, refine your lead scoring system to accurately identify which MQLs are most likely to convert. This helps you focus your efforts on the hottest prospects.
2. Personalized Offers: Tailor your offers to match the specific interests and needs of your MQLs. Whether it's a special discount, a personalized demo, or an exclusive package, make them feel like VIPs.
3. Prompt Responses: When MQLs show intent, respond quickly. Speedy communication shows your commitment and keeps the momentum going.
4. Value-Driven Content: Continue to provide high-quality, value-driven content that addresses the pain points and needs of your MQLs. This reinforces their decision to consider your solution.
5. Diverse Communication Channels: Reach out to MQLs through various channels, such as email, social media, and even phone calls. Ensure that your messaging is consistent across all channels.
6. Lead Nurturing Workflows: Create automated workflows that guide MQLs through the final stages of the sales process. This might involve a sequence of emails or messages to keep them engaged.
7. Showcase Success Stories: Share case studies and testimonials that demonstrate the success others have achieved with your product or service. This builds trust and confidence in your offering.
8. Offer Help and Support: Be there to answer questions, provide guidance, and offer support at every step of the journey. Make your MQLs feel heard and valued.
9. Clear Calls to Action: Your calls to action should be crystal clear. Encourage MQLs to take the next step, whether that's scheduling a demo, requesting a quote, or making a purchase.
10. Continuous Follow-Up: Don't let the conversation fizzle out. Even if an MQL doesn't convert immediately, continue to follow up periodically. Their needs or circumstances might change.
The Benefits of Nurturing Leads
In the world of solo entrepreneurship, every move you make counts.

That's why lead nurturing is a game-changer, offering five key benefits that go beyond the surface:
1. Enhanced Conversion Rates: Think of your leads as seeds in a garden. Nurturing is like providing the ideal conditions for these seeds to flourish into thriving customers. It's all about maintaining a consistent connection, making it more likely that these nurtured leads will eventually convert into loyal customers.
2. Efficient Resource Allocation: Your time and budget are precious commodities as a solo business owner. Lead nurturing ensures that you invest these resources wisely. By concentrating your efforts on those who've shown genuine interest, you minimize the resources wasted on a broader, less targeted approach.
3. Prolonged Customer Loyalty: The initial sale is just the beginning of your journey with a customer. Lead nurturing sets the stage for long-lasting relationships. By consistently delivering value and maintaining engagement, you're more likely to transform satisfied customers into loyal ones who keep returning.
4. Increased Revenue: Ultimately, it all comes down to the bottom line. Nurtured leads not only convert at a higher rate, but they often end up spending more. Their trust and familiarity with your brand can translate into increased revenue, making your nurturing efforts a profitable investment.
5. Streamlined Sales Process: Solo entrepreneurs juggle many hats, but lead nurturing simplifies the sales process. Informed, confident leads take less time to make decisions, reducing your sales cycle. This means less hassle and potentially less cost in converting leads into paying customers.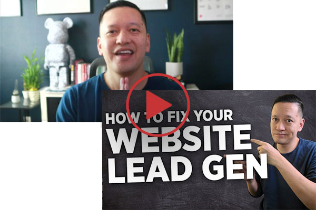 YOUR WEBSITE ISN'T GENERATING ANY LEADS BUT WE HAVE A SOLUTION​
In this free 20 minute video training you'll discover:
Whenever you are ready, click the RED button below that says "Grab my training now"
Measuring Success and Continuous Improvement
In the world of solo entrepreneurship, it's crucial to not only launch lead nurturing campaigns but also to refine and measure their effectiveness continually.

Here are seven key steps, enriched with context, tips, and information, to help you navigate this path successfully:
1. Clear Goal Setting: Start by defining what success means for your lead nurturing campaigns. Is it higher conversion rates, increased revenue, or improved customer retention? Set specific, measurable, achievable, relevant, and time-bound (SMART) goals to provide clear direction and motivation for your efforts.
2. Utilize Tracking Tools: Analytics and tracking tools are your best friends in this journey. Use platforms like Google Analytics, email marketing software, or customer relationship management (CRM) systems to monitor key metrics. Dive into data such as open rates, click-through rates, and conversion rates. These insights will guide you in understanding what's working and what needs improvement.
3. Conversion Attribution Analysis: A deeper dive into the customer journey is necessary. Conduct a conversion attribution analysis to identify the touchpoints that have the most significant impact on your leads. Understanding the role each interaction plays in the conversion process helps you fine-tune your strategy. This might involve using multi-touch attribution models to distribute credit across various touchpoints.
4. A/B Testing: Experimentation is your ally in lead nurturing. Implement A/B testing to compare different elements within your campaigns. Test subject lines, content, calls to action, email send times, and more. Make changes one at a time to isolate the impact of each element. Regularly review and adjust your strategy based on the results of these tests.
5. Feedback Collection: Actively seek feedback from your leads and customers. Conduct surveys, engage in open dialogues, and encourage reviews. This qualitative data is a goldmine for understanding your audience's preferences, pain points, and satisfaction levels. It can lead to valuable insights on what's working and where improvements are needed.
6. Regular Evaluation: Consistency in evaluating your lead nurturing campaigns is crucial. Schedule regular reviews, whether monthly, quarterly, or annually, to assess the performance of your strategies. Set aside dedicated time to analyze the collected data and assess how well your campaigns align with your goals.